Hello Readers! We're back with another Broke and The Bookish's Top Ten Tuesday!
Top Ten Tuesday is an original feature/weekly meme created here at The Broke and the Bookish. This feature was created because we are particularly fond of lists here at The Broke and the Bookish. We'd love to share our lists with other bookish folks and would LOVE to see your top ten lists!

Each week we will post a new Top Ten list  that one of our bloggers here at The Broke and the Bookish will answer. Everyone is welcome to join. All we ask is that you link back to The Broke and the Bookish on your own Top Ten Tuesday post AND add your name to the Linky widget so that everyone can check out other bloggers lists! If you don't have a blog, just post your answers as a comment. Have fun with it! It's a fun way to get to know your fellow bloggers.
This week's topic is Top Ten Books on My Summer TBR List

B
ry: This is going to be a summer of excellent reading, and I am thrilled by some of the prospects currently on my shelves! I am sure there will be many more to come from the exciting ARC world, so here's five from me, and five from Fry that we're anticipating gleefully.
1. Fool's Assassin by Robin Hobb
How can I adequately describe my excitement and nervousness for this book? I fell head over heels in love with Robin Hobb's writing in high school, and can comfortably say she is in my top 5 favourite authors of all time. My emotional investment in the Farseers and the Liveship traders is immense – and yet I thought I had made my peace with the loss and sadness that is so trademark of Robin Hobb's writing! And yet, here we are a full 10 years after Fool's Fate, reunited with character we'd never think to hear from again! But who will we lose in the process!? I'm so excited, and so nervous!! (P.S: I'm finished and OH MY GOD!!! Review coming soon!)

2. Mortal Heart by Robin LaFevers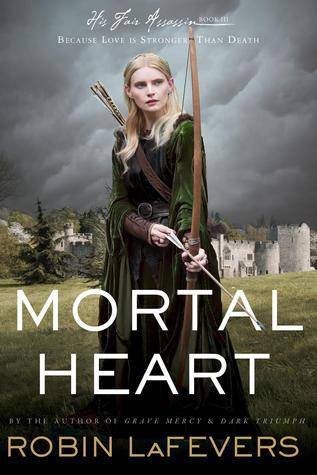 I devoured the first two books of the His Fair Assassin series just recently, and loved them. Ismae's story in Grave Mercy was intriguing and exciting, bringing to light a world of assassin nuns that are nothing short of pure badass. But then Sybella's story in Dark Triumph was so compelling, adding new layers and depth to Ismae's initial tale, that I just can't wait to find out what the heck is going on with Annith during this time! I must have it! Technically, this book comes out in November, but I am holding out hope. (Do you hear me Edelweiss? I'm dying for a copy!)
3. How to Ruin a Queen: Marie Antoinette and the Diamond Necklace Affair by Jonathan Beckman
I have a tertiary specialty in Versailles France, and while I prefer Louis XIV in all his Sun King glory, I am fascinated by Marie Antoinette, Louis XVI and their ultimate downfall. Without question, the most fascinating element of the escalating conflict was not Marie's alleged "let them eat cake" comment which she never actually said, but rather the Affair of the Diamond Necklace. It was a scandal, scarcely even involving the Queen, that would trigger a revolution to shake the world! Beckman's perspective on the matter will be an interesting read.

4. Black Chalk by Christopher J Yates
"One game. Six students. Five survivors. It was only  ever meant to be a game." This is the tagline that drew me right in. Ever since The Collector of Dying Breaths failed to deliver it's promised 'suspense', I have been craving a great mystery full of thrilling twists, tense conflicts and suspense to entice me to keep reading. The synopsis of Black Chalk has me very optimistic that it can deliver exactly what I need. I absolutely love the idea of something 'innocent' taking a quick turn for sinister, for the suspense that follows is usually rich. Bring it on!
5. The Name of the Wind by Patrick Rothfuss
This was recommended to me based on my deep love for R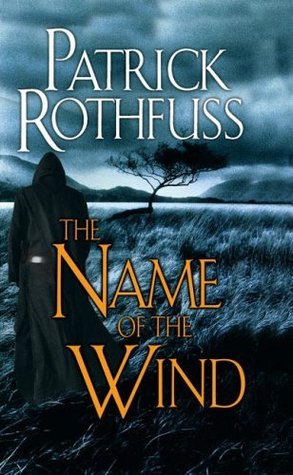 obin Hobb and George R R Martin, and when consulting with two other friends who have been spot on with their evaluations for my taste, they emphatically and enthusiastically confirmed that I need to read this. It has been explained in every way I could imagine, from 'speculative fiction' to 'hispter bardness', but I appreciate rounded, varied answers when it comes to book recommendations. I'm open to further opinions!
Fry: Oh man, I have so many books on my TBR. (Possibly too many.) I do have a few that I'm more excited about than others.
1. The Girl with All the Gifts by M.R. Carey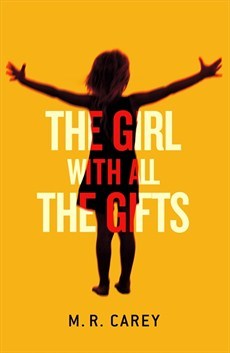 I hear that the less people know going into this book, the better. Reviewed by Wendy Darling with comparisons to plenty of things I've enjoyed immensely, I really have some high hopes for this book.
2.  Cracked by Eliza Crewe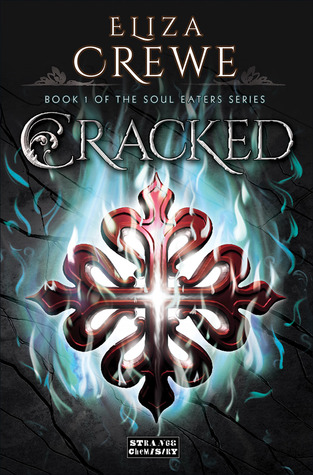 Honestly, I just want some fine UF that doesn't seem like rehashed versions of every other UF or PNR. This book sounds like it can give me that.
3.  Ruins by Dan Wells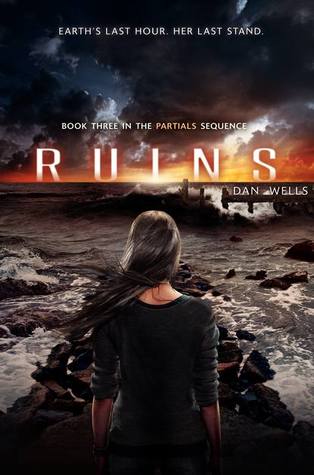 I just want to know what happens to Kira and everyone else. Because, damn. This post apocalyptic landscape is HARSH and I can't see it ending well. Acid rain? Dead babies? Yeah. No good.
4.  Kinslayer by Jay Kristoff 
The second in a series after a debut I really enjoyed. I'm both excited and worried about picking up the story. Hopefully it can live up to or surpass the original.
5. City of Stairs by Robert Jackson Bennet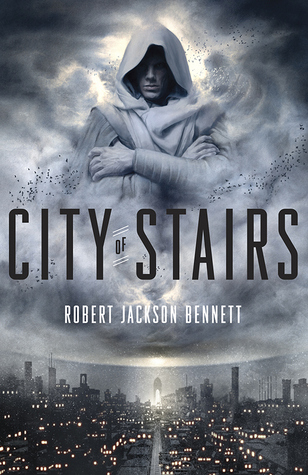 When a fantasy author I like tells me to go read another fantasy author, I have to admit, I'm all over that. That how I found both Rothfuss and Lynch, so it's yet to fail me. This book is highly rated and I've got an ARC of it. Can't wait to see what the fuss is about.
 Carol: Well, I'll be honest, I'm knew to this particular article set, but as I'm wanting to dig myself out of the trenches of fanfiction (and I admit this, I read too much of it), here's a list of books I'd like to read over the summer.
Now, picking these books wasn't entirely easy. Some help came from recommendations, some from goodreads' ideas of what I'd like based on things I had read before, and some are from authors I've read before and want to read again. And yes, I admit, I'm someone who DOES judge books by the cover- if I like the art, I'll buy or check out the book.
Now let's get started…
1. Pegasus by Robin McKinley
Now, I read this on the webpage, I was completely fangirling. I LOVE Robin McKinley's books. Dragonhaven was the only disappointing story I'd read because it just didn't grab me the way her others did. From her vampire novel Sunshine to her earliest YA title, The Blue Sword, I've been enthralled. I can't wait to pick up her newest fantasy offering.
2. Dragon Keeper by Robin Hobb
Yeah, Amazon gives way too much away right off the bat, but the cover I saw on the Robin Hobb page looked very intriguing. Backed with a recommendation from Bry, longtime friend, fellow bibliophile, and fellow reveiwer, I couldn't resist looking it up. I'm certainly going to add it to the list and I hope I will find a copy soon! Strong female leads, magic, and dragons! EE!
3. Teaching With Harry Potter: Essays on Classroom Wizardry from Elementary School to College by Valerie Estel Frankel
Obviously a Goodreads suggestion, but I'm cool with that. So, why am I looking at essays on teaching Harry Potter instead of just, you know, reading it? Well, one, I'd like to be a teacher. I'm studying to be able to teach, in fact, with a focus on English Literature. I love reading, I want kids to read. What better way to get them to read than introducing them to Harry Potter, which is amazing, and has gained fans and followers from every age? I STILL love the books and I'm almost 30! For fun reading and for a teaching tool, I'm going to be picking this up.
4. Firethorn by Sarah Micklem
Another Goodreads recommendation, and it looks promising. Seems it might be reminiscent of Cynthia Voigt's On Fortune's Wheel and promising a rich, unique fantasy world, I'm eager to give it a try.
5. The Wind Singer by William Nicholson 
While shorter in synopsis, and boasting illustrations, I'm no
less intrigued. I like the cover- reminiscent of one of my favorite covers on The Hobbit. Definitely interested.
6. Sherlock Holmes and the Hentzau Affair by David Stuart Davies
Those of you who have read my reviews would know, I am a big fan of the modern BBC adaptation of Sherlock Holmes, and that comes from being a fan of the original works by Sir Arthur Conan Doyle. And, let's face it, since the character's conception, he's been a subject of writers. I'd dare say that Sherlock Holmes was the first character to have 'fanfiction' written about him, and this is just proof of that! Still, anything new to add to his ever growing mythos is welcome to me.
7. Murder in Baker Street Various
Again, more to read about Holmes and Watson, and with various writers contributing! Tales to whet my sluething appetite for days!
8. The Further Adventures of Sherlock Holmes: The Man from Hell by Barrie Roberts
Yeah, not gonna lie. This one sounds odd. Martians? But I've got to read it before I go and condemn it. Some of the others seem compelling, so I'm going to check the book out and indulge my mystery cravings.
9. The King of Elfland's Daughter by Lord Dunsany, with introduction by Neil Gaiman 
Another fantasy novel! I love stories that go beyond the 'ever after' endings, and I especially love new takes on how supposed 'fairy tales' can end. Given this is not an existing fable and a new one that explores what happens when stories of that genre 'end', I'm still very interested. Besides, it has an introduction by one of my favorite artists and story-tellers, Neil Gaiman!
10. Raffles: The Amateur Cracksman by E.W. Hornung
Hornung, in a bit of a jest and a challenge to his brother-in-law, created a character who became in every way the true equal and opposite of the famous Sherlock Holmes. Raffles is a thief, a gentleman, and every cunning. His accomplice Bunny, once a friend in school and brought back from contemplating suicide, is his own Watson in daring thefts. I love a mystery solved, but I also love a good gentleman thief! And Raffles was one of the first (though most well known). Can't wait to actually read his stories and immerse myself!
And there's my list! I may not get to read them all, but I will try my hardest! Wish me luck, readers.