Hello Readers! We're back with another Broke and The Bookish's Top Ten Tuesday!
Top Ten Tuesday is an original feature/weekly meme created here at The Broke and the Bookish. This feature was created because we are particularly fond of lists here at The Broke and the Bookish. We'd love to share our lists with other bookish folks and would LOVE to see your top ten lists!

Each week we will post a new Top Ten list  that one of our bloggers here at The Broke and the Bookish will answer. Everyone is welcome to join. All we ask is that you link back to The Broke and the Bookish on your own Top Ten Tuesday post AND add your name to the Linky widget so that everyone can check out other bloggers lists! If you don't have a blog, just post your answers as a comment. Have fun with it! It's a fun way to get to know your fellow bloggers.
Bry:
I love this topic, because so often what we love to read meshes into what we love to watch, listen to and surround our lives with. I also think that preferences for movies and TV, like books, can say a lot about a person and who they are. It excites me tremendously to expand my passions and share them with our readers! So, for that reason I have chosen to do two lists, one for movies and one for TV, to fully flesh out more of who I am.
TV:
1. Orphan Black – I am not a sci-fi watcher, and the idea of 'clones' normally would fill me with disinterest and disdain… but Orphan Black has reached the absolute #1 spot on my list, and I struggle to find the words to describe the GENIUS that is this prodigious gem. Tatiana Maslany has literally blown my mind, and the fact that one show has encapsulated such an in depth discourse on science, human behaviour, dynamic and nature, religion, sexuality, ethics, morality, and so much more, makes it a total win.
2. Misfits – Another total shocker that grabbed me, sucked me in and never let go. Despite its lull in the middle, Misfit was a brilliant dark comedy with characters I fell in love with, cared for deeply, and experienced the completely twisted world of the most unfortunate superpowers ever with. I'm so saddened its ended, even if it needed to.
3. The Tudors – I am a major, major history nerd, obviously, and Tudor-Stuart Britain is my secondary specialty. It would be more shocking if the Tudors wasn't on this list! Yes, blah blah blah its not entirely accurate and blah blah blah Henry VIII should be fatter and more grotesque, I more than anyone already know this. But I don't care, and I actually do appreciate the effort that went into historical accuracy all the same.
4. Rome – Even less historically accurate than my previous listing, but just as well beloved. If you missed this series that ended far too prematurely, it is a must watch. Interestingly, pay attention to the power of women as the show drives forward.
5. American Horror Story – This is creative writing like we don't often see any more, and I absolutely love that the cast remains but the story continues to change in every aspect. The first season remains the most brilliant and thrilling.
6. Downton Abbey – I just love Downton Abbey and its British Old World feel! This is a show made for deep emotional investment, and the only one to ever truly make me cry. I just love it.
7. Game of Thrones –
A Song of Ice and Fire is the best book series I have ever read, hands down. The HBO rendition is as close to perfect as a book-to-media adaptation is ever going to get, so it holds an automatic default place on this list. Although I hate discussing it with people who
haven't read the books.
8. IT Crowd – This is the perfect comedy, the funniest show on TV, and also has deep personal sentiment to me as I discovered it while backpacking Europe. If you don't like it, I don't want to be friends. Get out.
9. Musketeers – This is a new show to show up, but I have always had a HUGE nerd-fan-girl thing for the Musketeers, so when it was announced, I was freaking jazzed. I adore the casting, the interpretation and the episodes. Win!
10. Carnivale – Carnivale may be last listed but it is by no means on the bottom, because this is one of the best shows I have ever seen in my life. Unfortunately, it is so complex, and so much more than it seems to be, that I can't really do it justice without 10 pages to ramble. So, lets go with 'fucking amazing'.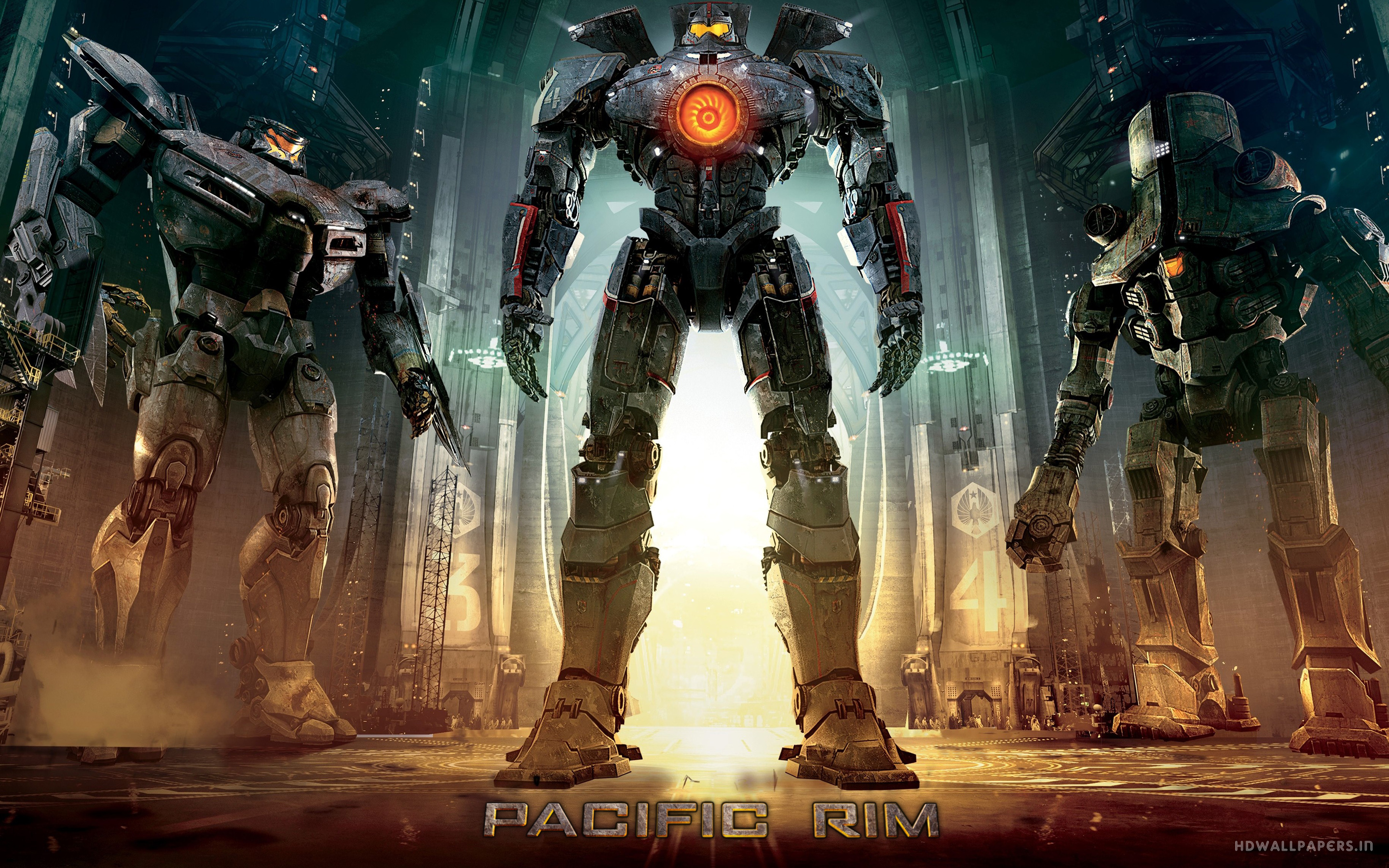 Movies:  My movie selections don't need much commentary, it becomes clear all on its own that I freaking love cult films!!!
1. Pacific Rim
2. Rocky Horror Picture Show
3. Repo! The Genetic Opera
4. Nightmare Before Christmas
5. Shakespeare in Love
Fry
: Movies and TV? Yay! Let's do this.
1. Orphan Black- This show has sucked me in and I have no idea where it's going. I love seeing how different the clones can be and how they all try to deal with the fact that they are clones. Not to mention there appears to be a big Science vs Religion battle going on over them that they are attempting to stay out of the middle of while subsequently attempting to destroy both sects.
2. Orange Is the New Black- The character driven drama has sucked me in and kept me riveted. I can't be the only one who wishes that Netflix would just order ALL of the seasons and put them up ALL at once. This year wait  for a 13 hour binge is torture.3. Sherlock- He's so sassy. Sometimes there's crime or assassins or boobs.
4. Doctor Who- I must admit, I haven't watched much of the latest season. I was -really- into Tennant and was alright with Smith because I had a thing for River Song. But the Angels were ruined due to overexposure, River's story ended, and Amy and Rory, despite knowing that they were the most in love (500 years in love with awkward time babies to deal with), would somehow get into situations in which they would have to shout about their love  and cry a lot. Why? What was the point of beating the dead dog? So, yeah, we (me and the collective family unit) never made it to Manhattan even though I know what happens there. We never made it to Clara, though I think the Kenny thing would start to grind my gears. Once we see the reaction to Sir Kidneys, we may pick it up again.
5. The IT Crowd- This show is perfect and anyone who says otherwise should reevaluate their life choices.
6. Game of Thrones- Does this count, even? I mean, I've already read the books.
7.  LOST- I haven't watched the last three episodes. They don't exist. Nothing was ever secretly purgatory. Everything is mysterious and my favorites are all still alive. /denial.
8. It's Always Sunny- I love everything about this show. Horrible people getting into crappy situations. It's asshole Seinfeld and I just want it to be on all the time forever.
9.  Firefly- While I hate that this show was cut off early, I'm glad that the episodes that exist are so great. I don't think that bringing it back will hold the same magic. It's great the way it is.10. Clone High- One season of a cartoon show that ends in the most perfectly abrupt cliffhanger I've ever seen (and John Stamos was there!). They said they may make a movie, as the creators have become quite the hot commodity now. The only way that will work for me is not as a continuation of the cliffhanger, but as something else entirely. A previous adventure not touched on? Some of the other clones doing things? Ponce De Leon died way too soon, I'm sure he had hopes and dreams and interesting shenanigans. (I'll still watch it.)
10. Sailor Moon- The defining anime of my childhood. Who cares that it was super repetitive? I loved the characters and their horrible mismatched outfits.
As for movies? I love bad horror films, but I pretty much love campy things all around. Just so you know, if you come over to my house and want to watch a movie. I'll most likely convince you to watch Next, just so I can see your reaction to the ending. It's probably the best trolling movie ever. (Also I totally forgot to put Cabin in the Woods on here! But I don't know where to list it.. probably with Pacific Rim somewhere in the middle.)
1- Resident Evil
2- Pitch Black
3- Can't Hardly Wait
4- Pacific Rim
5- Kill Bill
6- Piranha 3d
7- Back to the Future
8- Aliens
9- Austenland
10- Iron Man
Carol- 
Some of my favorites I've already shared, but I don't mind sharing my top ten favorites among movies and TV shows. But you may be surprised by some of my selections. And some you may not find that shocking. But when you see the lists, you'll also understand why some I love. And yes, with a few in the movies, I'm cheating if they're in a series- I always count a series (with one exception) as ONE cohesive film.
Top Ten TV Shows:
10: Red Dwarf
9: Cutthroat Kitchen
8: Kuroshitsuji (Black Butler)
7. Deadly Women
6. Sailor Moon
5. Full Metal Alchemist (2006)
4. Inuyasha
3. My Little Pony: Friendship is Magic
2. BBC Sherlock
1. Doctor Who
Top Ten Movies:
10. Jane Eyre (1996)
9. Sense and Sensibility
8. Star Trek II: The Wrath of Khan
7. Star Trek Reboot Series (2009 and In To Darkness)
6. Captain America (1 and 2)
5. The Avengers
4. Labyrinth
3. The Last Unicorn
2. The Hobbit
1. The Lord of The Rings Trilogy