I received this book for free from Netgalley in exchange for an honest review. This does not affect my opinion of the book or the content of my review.
Black Chalk by Christopher J Yates
Published by Random House on April 1st, 2014
Genres: Mystery, Thriller
Pages: 352
Source: Netgalley
Goodreads

One game. Six students. Five survivors.



It was only ever meant to be a game.





A game of consequences, of silly forfeits, childish dares. A game to be played by six best friends in their first year at Oxford University. But then the game changed: the stakes grew higher and the dares more personal, more humiliating, finally evolving into a vicious struggle with unpredictable and tragic results.





Now, fourteen years later, the remaining players must meet again for the final round




This was not at all what I expected it to be. You see that tagline?
One game. Six students. Five survivors.

It was only ever meant to be a game.
Well hot damn, that sounds exciting! As I mentioned in my Top Ten Books to Read This Summer post, I've been itching for a great mystery/thriller that would pique my adrenaline levels. Black Chalk really did not live up to this. In fact, I almost put the book down in the first 30 pages when I realized I'd just read 30 goddamned pages of OCD rituals and mnemonics. Holy tedium.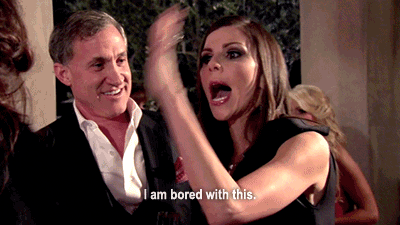 This book centers around six unlikely friends at a stuffy undergraduate university in Oxford in the 90s: Jolyon the ringleader, Emilia the blah lack of personality pretty girl, Chad the token American pig-farmer's son, Cassandra the 'eccentric' poet who swears she will commit suicide when she has completed 500 poems, Mark the narcoleptic physicist genius, and Jack the clown. The hodge-podge group represent the students who got into the university based on their merit and intelligence rather than coming from privileged families, which leave them all with an obnoxious chip on their shoulders. Though they attempt to come across as cerebral and complex, they come off more like a bunch of twats with easily triggered oversensitive buttons.
This makes for a bad combination when the group of friends devise a game to be played in secret among them, with humiliating consequences for the losers. When they pitch their idea to the mysterious and never-explained 'Game Soc' society, they earn ample benefaction, and their game earns a sizeable pot of prize money. Unfortunately, as the game is played and the consequences are doled out, they turn out to be far less dangerous or chancey than the synopsis or hype suggested. Even the death was only partially related, and didn't really have that strong of an impact on the others – especially when they're busy talking about the Game right after.
Suspense? Hardly. Every 'reveal' was done in a way that it came far too late. If you're paying attention, its almost impossible not to figure them out before they're confirmed. Thrilling? Not even a little. More time in this book was dedicated to drinking and smoking pot than the actual game or its consequences. BORE. YAWN.
Ho-hum. I guess I'm back to looking for a new mystery to get me excited.