I received this book for free from Netgalley in exchange for an honest review. This does not affect my opinion of the book or the content of my review.
This review contains spoilers. Read at your own risk.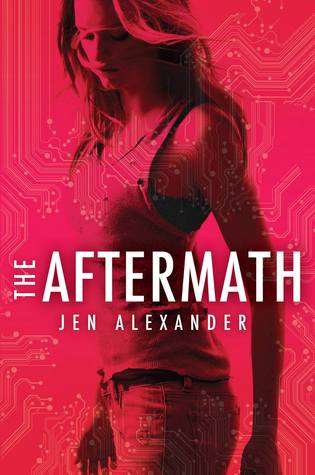 The Aftermath by Jen Alexander
Published by Harlequin Teen on August 26, 2014
Genres: Science Fiction, Young Adult
Pages: 288
Source: Netgalley
Goodreads


Amazon •
Sometimes, I dream that I'm someone else.

A girl with dark hair who doesn't worry about hunger

or thirst or running from flesh-eaters.

In her world, those sorts of things don't exist.

Since the spring of 2036, when the world changed forever, Claudia and a small clan of survivors have roamed the streets of a very altered Nashville: polluted and desolate, except for the ever-present threat of cannibal Hoarders. Together they must undergo punishing tests of endurance and psychological challenge sometimes with devastating consequences all just to live another day.

With food and water in dwindling supply, and with danger lurking around every corner, no one can be trusted. And as her world starts to make less and less sense, Claudia begins to realize something terrifying: she is just a pawn in some sort of game, and all of her actions are being controlled from afar by a mysterious gamer. So when she meets a maddening and fascinating outsider named Declan, who claims to be a game moderator, she must decide whether to join him in exchange for protection and access to the border.

If they play the game right, they are each other's best hope for survival and a life beyond the only world Claudia's ever known: the terrifying live-action game known as The Aftermath.
What if you woke up to discover that your entire life had been a lie, what would you do? Everything you thought was reality was instead a made up video game. That is what is happens to Claudia Virtue, the heroine in The Aftermath. One day she wakes up to discover that everything she knew was all a lie and she has been a character in a reality RPG game all along. She can't remember anything of her previous life and all she knows is that for the last three years, as long as she has been in The Aftermath, all her actions have been controlled by a player and were not her own.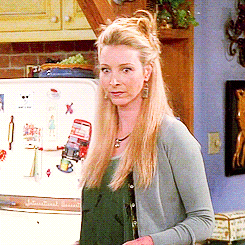 I liked the concept of someone waking up out of a daze and finding out the world they knew was not real. All the hardships Claudia had faced in a post-apocalyptic world with cannibals was all a game, played for someone's amusement. Since, the book is written from Claudia's point of view the reader has to go along on the journey with her to find out what kind of monsters would create a game and use real people as the characters. For me, the journey was kind of interesting, but also a bit drug out and kind of boring.
I understand she has to meet someone from the outside who can help her and explain what is going on. In a botched attempt to escape Claudia meets Declan, a moderator. Declan has his own agenda and needs Claudia to help locate a character in the game. Claudia agrees because Declan promises her a way out. She of course starts to think he is hot. That is the way it always goes, right? First boy who can think for themselves always makes the stomach flutter. I felt that romance was too rushed and kind of not needed. The history of the video games and the why was actually what kept me reading this book. RPG games with real human beings were created as an outlet for people with a violence gene to get treatment. It is the law for those this with the gene to get treatment. Those that can pay become the players and those that can't become the played. It is the last half of the book I struggled with because then it was just a lot of running around trying to escape with one shocking revelation after another.
I guess it is the final shocking revelation at the very end that has me a bit curious. I don't think I will be counting the days until the next book comes out. I am curious about where this series goes, but after reading the first book it is not a high priority for me. In the end, I am giving The Aftermath 2.5 stars and rounding to three because the ending did leave me wondering. I give this book a shrug because while I didn't think the book was great, it did leave me a few questions I might be curious enough to go find the answers in the next book.