This review contains spoilers. Read at your own risk.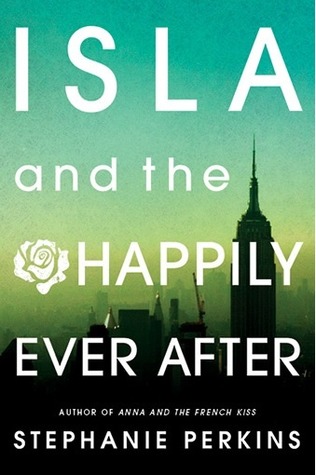 Isla and the Happily Ever After by Stephanie Perkins
Series: Anna and the French Kiss #3
Published by Dutton on August 14. 2014
Genres: Contemporary, Romance, Young Adult
Pages: 339
Source: Amazon, Purchase
Goodreads


Amazon •
From the glittering streets of Manhattan to the moonlit rooftops of Paris, falling in love is easy for hopeless dreamer Isla and introspective artist Josh. But as they begin their senior year in France, Isla and Josh are quickly forced to confront the heartbreaking reality that happily-ever-afters aren't always forever.

Their romantic journey is skillfully intertwined with those of beloved couples Anna and Étienne and Lola and Cricket, whose paths are destined to collide in a sweeping finale certain to please fans old and new.
My first reaction after finishing this book is that I love it, no I adore it. This book is so amazing it makes me want to do a happy dance.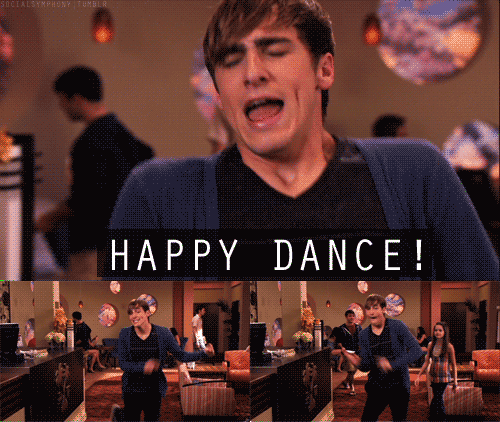 I don't think I ever told anyone but the very first Kindle book I ever purchased and read was Anna and the French Kiss. I really liked that book and then I read Lola and the Boy Next Door. I fell in love with Stephanie Perkins' writing and this world even more. Now I have finished this series and I didn't think it was possible to fall even more in love, but I have.
Isla and the Happily Ever After is one of those reads that made me swoon, cry and jump for joy all in one sitting. I love a good book that can make my emotions run up and down faster than a roller coaster. I think I loved this book so much because Isla and Josh are so easy to relate to. Isla has been in love with Josh since they were freshman at the American High School in Paris they attend. One summer before their senior year they meet in a café in New York where they both live called Kismet. It seems like the stars have aligned because for the first time Josh is finally noticing Isla. Then the school year starts and they start dating. I loved it because everything is sweet and hopeful.
Then they get in some trouble and Josh gets expelled and of course the doubts start coming because they are separated. This is where I fell in love with this book because I think I could relate to Isla because she is scared and full of doubts. She likes to read about adventures and has no plans for her future except she knows she wants to go to college. She even picks a fight with Josh that leads to devastating consequences because she feels unworthy of love. I don't know if everyone feels this way but I can relate because it took me a lot of years and growing up to realize that I deserve love. That is what I loved about this book because it is not just a story about love. It is a story about loving yourself first and then trusting the person you fall for to love you just as much if not more.
I could gush on and on about how much I loved this book but I will say go read this book because if you love the Anna's and Lola's stories then there are surprises for them in this book as well. I loved getting those little sneak peeks. If you are like me and you like romantic stories that will make you swoon with happiness and tears then read this book. I am giving Isla and the Happily Ever After five stars because there is lots of flailing and shouting from the rooftops about how amazing this book is.