I received this book for free from Publisher in exchange for an honest review. This does not affect my opinion of the book or the content of my review.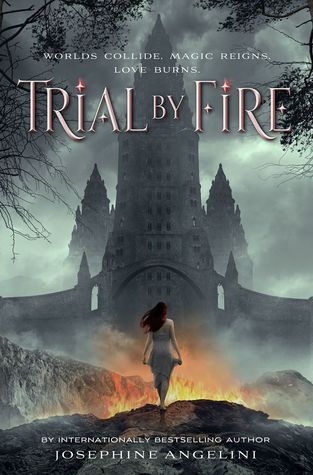 Trial by Fire by Josephine Angelini
Series: The Worldwalker Trilogy #1
Published by Feiwel & Friends on September 2nd, 2014
Genres: Fantasy, Young Adult
Pages: 384
Source: Publisher
Goodreads

Love burns. Worlds collide. Magic reigns.



This world is trying to kill Lily Proctor. Her life-threatening allergies keep her from enjoying many of the experiences that other teenagers take for granted...which is why she is determined to enjoy her first (and perhaps only) high-school party. But Lily's life never goes according to plan, and after a humiliating incident in front of half her graduating class Lily wishes she could just disappear.





Suddenly Lily is in a different Salem - one overrun with horrifying creatures and ruled by powerful women called Crucibles. Strongest and cruellest of all the Crucibles is Lillian . . . Lily's identical other self in this alternate universe. This new version of her world is terrifyingly sensual, and Lily is soon overwhelmed by new experiences.





Lily realizes that what makes her weak at home is exactly what makes her extraordinary in New Salem. It also puts her life in danger. Thrown into a world she doesn't understand, Lily is torn between responsibilities she can't hope to shoulder alone, and a love she never expected.





But how can Lily be the saviour of this world when she is literally her own worst enemy?
Ooof. This was one of my more highly anticipated books of the season. I actually surprise won a copy over Twitter from the publisher. I thrummed with excitement waiting for it to arrive and it arrived on the last day of GISHWHES week. I couldn't read it yet! It was crunch time! By the time I picked it up the next day, I was dying from excitement.
And yes! The first few chapters were really interesting. Lily Proctor was pretty much allergic to everything, moving towards an early death or life in a bubble. Her long time friend Tristan is making moves on her but is quite the user of girls. Yeah, there's some magnificently douchebag moments from him. She finds him in the bathroom balls deep in another girl when she's on a date with him. This spurs her pity party and world jump.
Finding herself in a new Salem, she meets her other self, Lillian. Lillian is the reigning power in this new Salem, her word is law and her law has outlawed SCIENCE.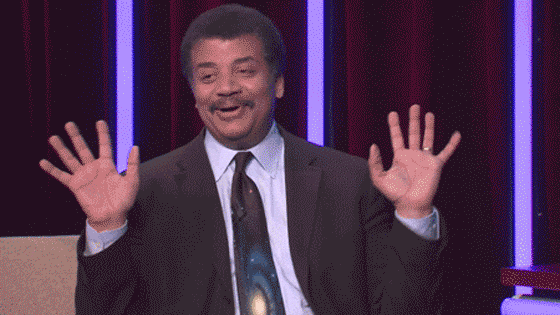 Why? Well, magic would be just another tool if science was allowed to continue! So it's time to hang all the scientists! Cue rebels! Science rebels! Okay, they're only recently more science filled. Really, they're just people who weren't citizens of the cities who lived outside the walls. The cities have walls because there's some fun hybrid critters who swoop in and eat people periodically. So, really, your choices are follow the rules or live outside the walls with murderbeasts.
A section of the rebels eventually befriend Lily, this includes Lillian's ex-lover and former primary mechanic, Rowan and this world's version of Tristan. While Lily had some Tristan feels to overcome, they were nothing in comparison to what Rowan had to get over to trust Lily. Such tragedy, very back story!
Lillian's Salem uses something called willstones in order to direct magical energy. Turns out Lily has a fount of it and an uncanny ability to channel new energy where she needs it to go. She goes from being pretty much useless, to being one of the more powerful witches in this world. Too bad all she really wants is to go home. Even as she starts to fall in love, home is at the forefront of her mind.
The book ends on a cliffhanger, one that unfortunately makes me curious for the next book even though there were some intense character flaws that annoyed me.
What sort, you say? Well, Lily is a vegan. That in and of itself is -not- a character flaw. It's her insistent need to remind everyone of the fact every chance she gets. Even though the meat in this new Salem is grown in a similar fashion from the leather hides she feels comfortable wearing (seriously, any animal product is still an animal product), she refuses to eat the meat. At one point, she eats an entire jar of pickles! That is not how you healthy vegan! It got to the point where I just wanted to kick her every time she said it. It was awkwardly thrown in our faces to show her spirited will and her willingness to stick to her guns. These things are also not bad, the execution just nagged at me.
Yeah, that pretty much ruined the book for me. When you can't get behind the main character, the secondary characters usually pick up the slack (think Harry Potter). Unfortunately, this book doesn't let that happen. All characters are pretty much interchangeable. There are a few that stand out, but not exceptionally.
I expected more from it, perhaps it was the high bar I set that soured it? Or maybe it was just that sour.