I received this book for free from Edelweiss in exchange for an honest review. This does not affect my opinion of the book or the content of my review.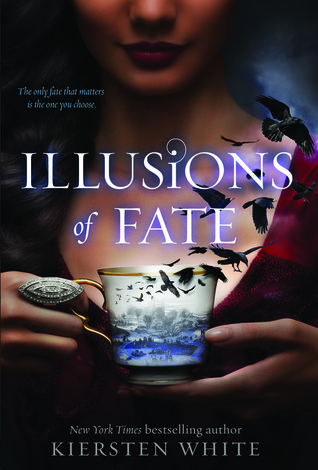 Illusions of Fate by Keirsten White
Published by HarperTeen on September 9, 2014
Genres: Fantasy, Romance, Young Adult
Pages: 288
Source: Edelweiss
Goodreads


Amazon •
"I did my best to keep you from crossing paths with this world. And I shall do my best to protect you now that you have."

Jessamin has been an outcast since she moved from her island home of Melei to the dreary country of Albion. Everything changes when she meets Finn, a gorgeous, enigmatic young lord who introduces her to the secret world of Albion's nobility, a world that has everything Jessamin doesn't—power, money, status…and magic. But Finn has secrets of his own, dangerous secrets that the vicious Lord Downpike will do anything to possess. Unless Jessamin, armed only with her wits and her determination, can stop him.

Kiersten White captured readers' hearts with her New York Times bestselling Paranormalcy trilogy and its effortless mix of magic and real-world teenage humor. She returns to that winning combination of wit, charm, and enchantment in Illusions of Fate, a sparkling and romantic new novel perfect for fans of Cassandra Clare, The Madman's Daughter, and Libba Bray.
I liked Illusions of Fate, it was a sweet funny romance. I also liked that it wasn't just a romance. Besides just romance, it was a book about prejudice and acceptance. Jessamin is a girl from the island of Melei. She is living and going to school in Albion. One fateful day she finds herself in an alley and about to be accosted by a ruffian. A guy named Finn comes to her rescue. From then on, she is thrust into a world of magic and murder.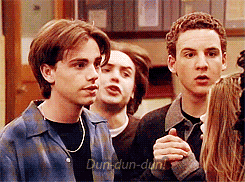 I liked this idea of a fantasy world that is just like turn of the 20th century England. There are motor vehicles, horse drawn carriages, and of course an empire with island colonies. What makes this world different is that there are: nobles with magical abilities, crows that can turn into books, and doors that can lead to anywhere. Jessamin, of course, comes from one of those island colonies. She also is the product of her Melei mother's affair with an Albion professor. Not only does she have the stigma of being an island girl at school, she also does not have a father. Jessamin thinks that all Albion people are snobs, critical, and prejudiced. That is until she meets Finn and Eleanor, two Albion nobles. Then Jessamin learns that she is no better than the people she thought were judging her. It takes Finn and Eleanor to show Jessamin that the critical judgmental nature she thought all Albion has is the same thing she is using on them. She won't trust Finn just because he is an Albion noble. That is what I really really liked about this story, that the road to prejudice goes both ways.
I liked the romance between Finn and Jessamin. I liked that Jessamin is a feisty funny girl. I liked that Finn was able to keep up with her wit. I thought their chemistry sizzled right off the page. My favorite character in the book, though, was Jessamin's new found friend Eleanor. Eleanor was that added bit of comic relief when things got too serious. I liked that there was more to Eleanor that meets the eye. Eleanor only wanted the world to see her as a ditzy noble girl. She was really a master in the art of eavesdropping.
I liked the mystery in the book, it had that dastardly gothic feel to it. It just felt a bit too rushed towards the end. The ending was a bit like a wham bam Scooby Doo ending. Everything was tied up neatly into a bow. In the end, I felt that the characters were witty and made the book come to life. I give Illusions of Fate four stars because it did leave on that nice cloud of happy.