I received this book for free from Publisher in exchange for an honest review. This does not affect my opinion of the book or the content of my review.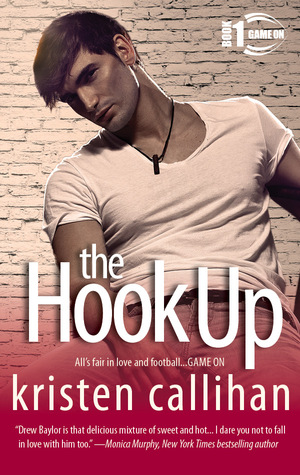 The Hook Up by Kristen Callihan
Series: Game On #1
on September 8, 2014
Genres: Contemporary, Romance
Pages: 415
Source: Publisher
Goodreads


Amazon •
The rules: no kissing on the mouth, no staying the night, no telling anyone, and above all… No falling in love.

Anna Jones just wants to finish college and figure out her life. Falling for star quarterback Drew Baylor is certainly not on her to do list. Confident and charming, he lives in the limelight and is way too gorgeous for his own good. If only she could ignore his heated stares and stop thinking about doing hot and dirty things with him. Easy right?

Too bad he's committed to making her break every rule…

Football has been good to Drew. It's given him recognition, two National Championships, and the Heisman. But what he really craves is sexy yet prickly Anna Jones. Her cutting humor and blatant disregard for his fame turns him on like nothing else. But there's one problem: she's shut him down. Completely.

That is until a chance encounter leads to the hottest sex of their lives, along with the possibility of something great. Unfortunately, Anna wants it to remain a hook up. Now it's up to Drew to tempt her with more: more sex, more satisfaction, more time with him. Until she's truly hooked. It's a good thing Drew knows all about winning.

All's fair in love and football…Game on.
If I had to sum The Hook Up with just a few words it would be: Hot! Hot! Hot!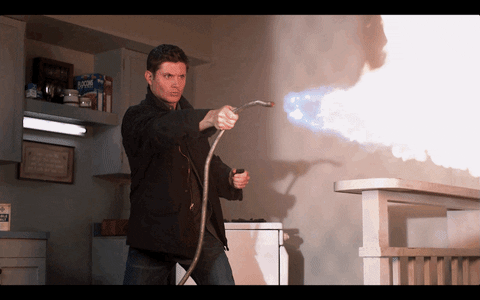 This book was smoking hot. It is not the type of book you want to read on a plane, train, or well anywhere in public. It is the kind of book that is best read in private because take my word for it, it will make you blush.
I liked The Hook Up, but then I think I like anything Kristen Callihan writes. I think she could write a picture book and I would still be like oh wow I really liked that. But I digress, Kristen Callihan's New Adult novel was actually pretty good. I like her paranormal romances so I was pretty sure I would I like this book as well. I think Drew is my new my book boyfriend.
This book is about a girl named Anna and a boy named Drew who meet at college and one night at a party they give into their attraction. Anna is insecure because she used to be the chubby lonely girl in high school and Drew is the quarterback and it doesn't get any more big man on campus than that. Anna decides that the best way to keep her relationship private is to keep it just to hooking up. Of course, they fall in love and all that other stuff. There is angst, and there is crying, and all that other stuff that is in all the other new adult novels. So while, this book didn't offer anything new to the new adult romance genre it was a sweet and oh so sexy novel.
I think that is what I liked most about it because it was a book full of growing pains. Anna and Drew both have to hit rock bottom in order to help each other pull out of the holes they have both dug. In that respect this book does what all Kristen Callihan books do in that there is healing through love. I like that love does not conquer all because this book does get ugly in some parts, but it sure makes it easier to come out of those dark places when there is some one full of love on the other side. I liked all the boys on the football team. I can't wait to read about Drew's friend and where love takes him in the next book. I am giving The Hook Up four stars because it left on a nice steamy cloud of happy.