I received this book for free from Edelweiss in exchange for an honest review. This does not affect my opinion of the book or the content of my review.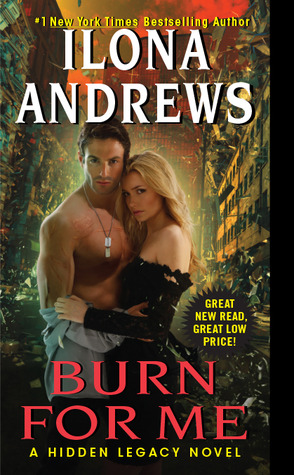 Burn For Me by Ilona Andrews
Series: Hidden Legacy #1
Published by HarperCollins on October 28, 2014
Genres: Paranormal, Romance
Pages: 400
Source: Edelweiss
Goodreads


Amazon •
Nevada Baylor is faced with the most challenging case of her detective career—a suicide mission to bring in a suspect in a volatile case. Nevada isn't sure she has the chops. Her quarry is a Prime, the highest rank of magic user, who can set anyone and anything on fire.

Then she's kidnapped by Connor "Mad" Rogan—a darkly tempting billionaire with equally devastating powers. Torn between wanting to run or surrender to their overwhelming attraction, Nevada must join forces with Rogan to stay alive.

Rogan's after the same target, so he needs Nevada. But she's getting under his skin, making him care about someone other than himself for a change. And, as Rogan has learned, love can be as perilous as death, especially in the magic world.
I love Burn For Me so much that I started reading it when I got home from work and could not put it down until I had finished the whole story. It has all the things I love in a fantastic paranormal romance: scary bad guys, an even scarier alpha male, and a snarky female heroine. I loved Nevada Baylor. I loved that she is willing to do anything to protect the ones she loves. I love that when a sexy badass magic wielding billionaire tells her to get in his bed, she tells him to shove it. I love that Nevada wants love and loyalty and even though she is very attracted to Mad Rogan, said sexy badass, she is not going to just bow down and accommodate him. I love that she is going to make the sexy alpha male, who gets everything he wants, work for her affections.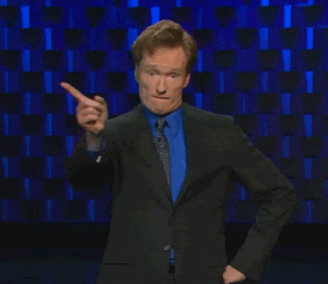 Burn For Me is not the first Ilona Andrews book I have read and it won't be last. The thing I love about an Ilona Andrews book is the world building. I love that they all have something to do with magic and how it is has affected the everyday world. In Burn For Me, the course of history was forever changed when scientists discovered a serum that could bring out latent magic. Then the world of the mage began. After a while they stopped distributing the serum because, of course, people abused the power. The damage was done, though, and the very powerful soon became the very rich and Houses of power were born. I love this world that is very similar to the one we live in today with: twitter, Facebook and Instagram. At the same it is a very different world because there are: states that didn't join the USA, magic wielders, and Houses of Power that are pretty much like nobility. The world is rich, complex, and full of interesting tidbits.
In this world of rich powerful Houses that marry for magic. Like all nobility that married for power, I get the feeling that the options start to get smaller. Unless one imports a spouse or marries someone less powerful then the options could get limited. Therefore, some real psychotic and very powerful mages are born with no leashes.  Nevada, a PI, has been given the task much to her duress of hunting down one of these psychotic mages. A prime magic wielder who can control fire and burn a person to ash before they can blink. Along the way she is kidnapped by another prime magic wielder, the sexy badass alpha, Mad Rogan. After putting aside their differences they team up and hunt down Adam. I love the witty dialogue between Rogan and Nevada. I love that Nevada is terrified of Rogan but she isn't going to be pushed around. I like that they balance each out because Rogan is a destroyer and the type of guy that kills first and asks questions later. Nevada is the type of person that doesn't start fights but she will finish them.
I can't recommend this book enough because it was a great to start to what will probably become one of my favorite paranormal romance series. I cannot wait to find out even more scarier and thrilling adventures are in store for Nevada and Rogan in the next book. I give Burn For Me five very well earned stars because this book most definite made me want to shout from the roof tops and tell all my friends to go read this book!