Time for another Top Ten Tuesday, courtesy of the Broke and the Bookish!
This week's topic is: Ten Series I Want to Start
 Bry:
1. The Kingkiller Chronicle by Patrick Rothfuss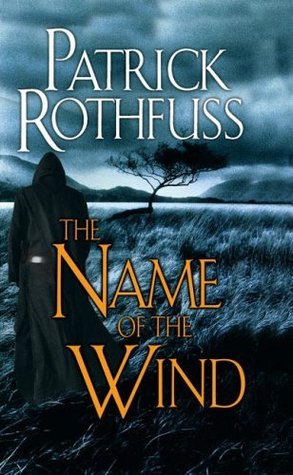 This is a recommendation that has been made by just about everyone who seems to share my book tastes. Its definitely huge on my list and I need to get around to it!
2. October Daye series by Seanan McGuire
Seanan McGuire has already proven to me that she is one of the best writers out there with her horror books she pens as Mira Grant. I have every reason to believe that this series will live up to her incredible delivery, and take-no-prisoners style emotional abuse.
3. The Magician Series by Lev Grossman
This one was a recommendation from a member of our Tuesday night badfic sessions – not for being terrible, but as a palate cleanser for some of the crazy awful shit we'd read that night. I don't know much about it, other than to trust the person who recommended it!
4. Gentleman Bastard series by Scott Lynch
This has been recommended to me by the same group of people that are recommending Rothfuss, and since its one of my co-blogger's favourite books ever, I just have to get at it. (Hi Fry!)
5. Broken Empire series and the Red Queen's War series by Mark Lawrence
This author has made many lists in good company with some of my favourite fantasy authors, so I am intrigued. Not much else to say about him yet, but I will discover soon enough if he lives up to the inclusion!
 Fry:
1. Elemental Assassin series by Jennifer Estep. I don't know why I keep putting these off, but I do. I've had the first in the series since it pretty much came out.
2. The Magician by Lev Grossman– I'm in the same boat. The person who goes to our badfic session, has been recommending this over and over again for awhile now. I should probably listen at some point.
3. The Archived by Victoria Schwab– I read her superhero/villain book and I loved it. I've been meaning to pick up this series for awhile, but actually liking one of her other books has somewhat cemented the deal.
4. Corine Solomon by Ann Aguirre- This is pretty much the only series by this author that I haven't read (if you don't count her Eva Grey erotica). I want to do it, but I've seen some awful reviews for it.