Vicious by V.E. Schwab
Series: Vicious #1
Published by Tor Fantasy on September 24th, 2013
Genres: Science Fiction
Pages: 364
Source: Purchase
Goodreads

A masterful, twisted tale of ambition, jealousy, betrayal, and superpowers, set in a near-future world.

Victor and Eli started out as college roommates—brilliant, arrogant, lonely boys who recognized the same sharpness and ambition in each other. In their senior year, a shared research interest in adrenaline, near-death experiences, and seemingly supernatural events reveals an intriguing possibility: that under the right conditions, someone could develop extraordinary abilities. But when their thesis moves from the academic to the experimental, things go horribly wrong. Ten years later, Victor breaks out of prison, determined to catch up to his old friend (now foe), aided by a young girl whose reserved nature obscures a stunning ability. Meanwhile, Eli is on a mission to eradicate every other super-powered person that he can find—aside from his sidekick, an enigmatic woman with an unbreakable will. Armed with terrible power on both sides, driven by the memory of betrayal and loss, the archnemeses have set a course for revenge—but who will be left alive at the end?

In Vicious, V. E. Schwab brings to life a gritty comic-book-style world in vivid prose: a world where gaining superpowers doesn't automatically lead to heroism, and a time when allegiances are called into question.'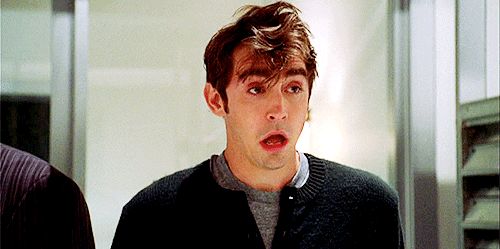 You guys. I'm going to try to write a review for this and see if it comes out somewhat coherently. This book was fantastic, but like most fantastic books it's got some much going for it that I'm afraid I'll miss things and fail to do it any justice.
I'm so glad I dived into this book. So glad that I popped my Victoria Schwab cherry. Her writing is superb. She takes standard writing  and throws it on it's head. There's no need for her to use tried and true turns of phrase. If it takes her half a paragraph to do it, so be it. Her form was so artful. I enjoyed every minute of it. I tried to enjoy it longer, but it wasn't in the cards. There was, unfortunately, a point where I could no longer attempt to savor it and had to finish it.
The book takes place over the course of a few days, flashing back to times before to give intimate back stories on the characters and what brought them to their inevitable showdown. But, the book itself counts down to the showdown, and much in the same way as Robert Harris's Pompeii, you're just there going NO ITS TOO CLOSE, GET OUT OF THERE. Except, it's what they'd been working towards not not a volcanic eruption, but it was just as devastatingly stressful.
The story revolves around two school chums, roommates with the same drive and ambition, who at some point decide through the ignorance of youth and an interest in science, to attempt to gain superpowers. The way one becomes and ExtraOrdinary is through a near death experience, or… a death experience in which one comes back from the brink. Superpowers reflect upon the person's last thought and vary extensively.
Without much though on safety, they attempt to kill themselves, but only a little. Eli comes back with the power to heal and not age, and a sense of entitlement and divine duty. Victor comes back with the ability to take away and inflict pain with a thought, but in his first moments, with his tenuous grasp on his power and unsure of the mechanics of it, he kills someone. This lands Victor in jail for ten years, from which he escaped, with his new found friend Mitch (who is just a big loveable dude who loves Chocolate milk, and not an EO). Within this time Eli has continued his murder spree, with the help of his new EO lady friend Serena and her powerful, influencing voice.
The third person on Victor's crew is Serena's sister, narrowly escaping Eli's murderous intentions by running. Victor takes her in and makes use of her power, which is to raise the dead. With this power and his own cunning he starts to whittle away at Eli's defenses and sanity.
They recruit another EO, one who walks through shadows and time, and the plan falls together perfectly. I have't read an ending so masterful since being fourteen and tripping into the (now trope-y but then WOW ending to Wizard's First Rule).  I don't want to give it away, because it was so perfect. I loved it and the epilogue.
In the end, this book was a wonderful look at how just because someone is touted as a hero or villain, doesn't make them so. I've been trying to recommend it to all my friends who have serious Magneto/Xavier feels, but so far they're not biting. Seriously, though, if you like superpowers and broships that end in horrible grisly rivalries, this is the book for you.