I received this book for free from Audible, Edelweiss, Purchase in exchange for an honest review. This does not affect my opinion of the book or the content of my review.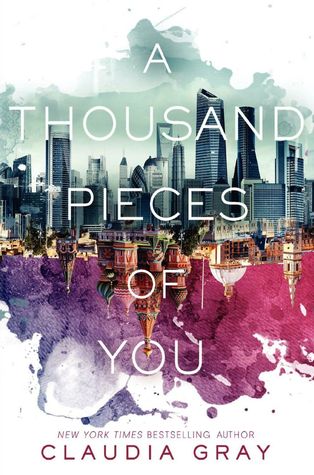 A Thousand Pieces of You by Claudia Gray
Series: Firebird #1
Published by HarperTeen on November 4th, 2014
Genres: Fantasy, Romance, Science Fiction, Young Adult
Pages: 368
Source: Audible, Edelweiss, Purchase
Goodreads


Amazon •
Marguerite Caine's physicist parents are known for their radical scientific achievements. Their most astonishing invention: the Firebird, which allows users to jump into parallel universes, some vastly altered from our own. But when Marguerite's father is murdered, the killer—her parent's handsome and enigmatic assistant Paul—escapes into another dimension before the law can touch him.

Marguerite can't let the man who destroyed her family go free, and she races after Paul through different universes, where their lives entangle in increasingly familiar ways. With each encounter she begins to question Paul's guilt—and her own heart. Soon she discovers the truth behind her father's death is more sinister than she ever could have imagined.

A Thousand Pieces of You explores a reality where we witness the countless other lives we might lead in an amazingly intricate multiverse, and ask whether, amid infinite possibilities, one love can endure.
I first starting reading this book when I got it from Edelweiss and I thought just ok. I sat it to the side because I knew this was going to be something I was going to have to listen to the audiobook. The beginning of this book is setup and full of some technical jargon plus it is kind of confusing with all the jumping around. I am glad I gave this book another shot because once I finished listening to it I am now hooked.
The best way I can describe A Thousand Pieces of You is to compare it to these two shows I watched back in the nineties. A Thousand Pieces of You is like the love child of Quantum Leap and Sliders. I compare these two shows because in Quantum Leap the guy would jump through time into other people's bodies. In Sliders it was about a team of scientists jumping from one parallel universe to the next. The concept of A Thousand Pieces of You is that with a Firebird device a person can jump from their parallel self to the next but only if they are alive in that parallel universe. It is not time travel because that would be a whole another ballgame. This is jumping from oneself to the next in different dimensions. All of this is kind of explained in the first two chapters about how everything works.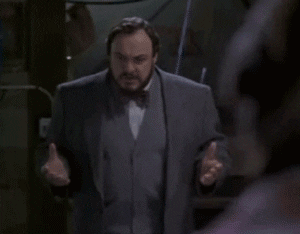 Marguerite uses the device her parents developed to go after the man she thinks is responsible for her father's death. The first universe is this futuristic London, and the next is a throwback Russia where the Czar was never overthrown. In Russia Marguerite is a Russian princess and ends up realizing that the guy she thought killed her father, Paul, is innocent. She ends up falling Paul but not the Paul from her dimension but the Paul in the Russian dimension. If you are still with at this point it does get confusing keeping track of which people are really who and which to believe.
I can say that once I got engrossed in the story it was actually pretty easy to keep up with. In the end, I actually ended up really liking this book. The plot never slows down. It is full of all kinds of conspiracies: who is spying on who, who wants to overthrow who, and whom to really trust. I like books that keep me guessing until the end. While I thought some it might go the way it did there was a plot twist I didn't see coming. I liked that Marguerite has two guys that love her pretty much in every dimension but this is not some love triangle that spans the test of time. It is clear who she wants and she doesn't do any of that flip flopping once her mind is made up. I like the questions of fated love this book brings up.
I am giving A Thousand Pieces of You four stars because: it was romantic, suspenseful, and very interesting.  I really liked the narrator Tavia Gilbert.  I thought she did a really good job with bringing all the accents to life.  I am looking forward to what happens next in the Firebird Series.