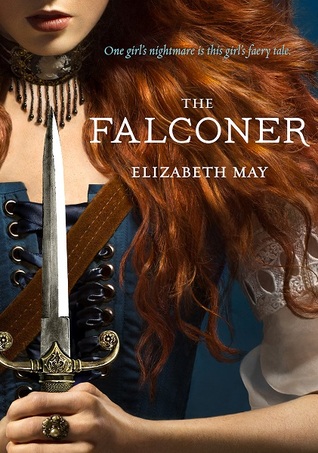 The Falconer by Elizabeth May
Series: The Falconer #1
Published by Chronicle Books on May 6, 2014
Genres: Fantasy, Historical Fiction, Paranormal, Steampunk, Young Adult
Pages: 378
Source: Audible, Purchase
Goodreads


Amazon •
Heiress. Debutant. Murderer. A new generation of heroines has arrived.

Edinburgh, Scotland, 1844

Lady Aileana Kameron, the only daughter of the Marquess of Douglas, was destined for a life carefully planned around Edinburgh's social events – right up until a faery killed her mother.

Now it's the 1844 winter season and Aileana slaughters faeries in secret, in between the endless round of parties, tea and balls. Armed with modified percussion pistols and explosives, she sheds her aristocratic facade every night to go hunting. She's determined to track down the faery who murdered her mother, and to destroy any who prey on humans in the city's many dark alleyways.

But the balance between high society and her private war is a delicate one, and as the fae infiltrate the ballroom and Aileana's father returns home, she has decisions to make. How much is she willing to lose – and just how far will Aileana go for revenge?
I must confess this book was a second chance read.  I started reading this book earlier this year and I don't know why but I didn't finish it.  I saw that there was audiobook and decided to give it another go.  I am glad I did because I ended quite liking this book.  The Falconer was full of action, angst and even some kissing.  It had everything I was looking for in a fantasy story.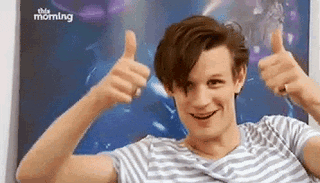 The story is about is young Scottish woman named Aileana Kameron set in an alternative history in 1844.  Aileana had witnessed the death of her mother a year ago by the hands of the Fae.  Then vows to kill fae and get vengeance for her mother.  The story is about Aileana trying to balance the two worlds she finds herself in: one as a Scottish aristocrat and the other as warrior that kills fae creatures.  Then these worlds collide and Alieana must make sacrifices to protect the ones she loves.
I liked this story because the world was so rich.  It was full of hellish fae creatures and fantastical inventions.  During the fight scenes I was on the edge of my seat because they were so intense.  The narrator did a great job of transporting me even further into the story. It was easy picture flying beasts that look like a type of dragon or dog like beasts that resemble a hellhound.  I thought Aileana was just what you would expect in this kind of heroic story.  She was strong yet vulnerable, she was fierce but also full of an angst that almost is her downfall.  I liked Aileana because she is real.  She makes mistakes but she is fighter with a strong will to give up.
I liked that this story because it is full of action, vengeance and adventure first.  The love interests come secondary but they are fun to explore.  I look forward to seeing where it goes in the second novel.  I will be reading more of this story.  After the ending I know I am going to more.  I am giving The Falconer four stars because I ended really liking this story.  Any story with a heroine that can kick butt, make explosives and still dance a waltz at a ball is story worth reading.