As Long As You Love Me by Ann Aguirre
Series: 2B Trilogy #2
Published by Harlequin HQN on September 30, 2014
Genres: Romance
Pages: 352
Source: Amazon, Purchase
Goodreads


Amazon •
Most people dream about getting out of Sharon, Nebraska, but after three years away, Lauren Barrett is coming home. She has her reasons—missing her family, losing her college scholarship. But then there's the reason Lauren can't admit to anyone: Rob Conrad, her best friend's older brother. 

Football prowess and jaw-dropping good looks made Rob a star in high school. Out in the real world, his job and his relationships are going nowhere. He's the guy who women love and leave, not the one who makes them think of forever—until Lauren comes back to town, bringing old feelings and new dreams with her. 

Because the only thing more important than figuring out where you truly belong is finding the person you were meant to be with.
This book is a standalone story but it is part of series about three roommates. While I liked I Want it That Way, I liked this book better because there was just something about the characters that I could really relate to. The main character Lauren has major social anxiety. It has become such an issue that she has to quit school and go back home before her anxiety turns into a major drinking problem. I can relate so well to social anxiety because I have some of the same issues. While mine probably aren't as debilitating as Lauren's it is still there and I can sympathize. I get sick to my stomach when I have major changes in my life. I used to think I was going to pass out on the first day of school. I still don't know how I make through it through job interviews. In school, I did the Academic Decathlon, do not ask me how I got through the speech portion because to this day it still all a blur.  Going to a large party by myself when my husband can't go still makes me nervous.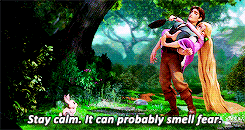 This story is about Lauren coming home and trying to get her life back together after flunking and quitting college. She runs into Rob, her best friend's brother and Lauren's long time crush. They become friends and then so much more. I liked that Rob may have movie star good looks but he isn't perfect. He is insecure and afraid to go after his dreams. I think that is what I liked most about this book because it felt like it was about real people with real problems.
Then things go south when Rob's dream of furniture designing starts to take an unexpected turn. Rob finds himself in the spot light. Lauren gets scared because it was the spotlight she has been running away from. While my heart broke for them at this point in the book, I think it was still my favorite part. Why? Because, I liked that even though Rob and Lauren seemed so happy and everything was going well as a couple it didn't mean their individual problems fell away and every one live happily ever after. No, they had be apart get their crap together and decide if they wanted to fight for love.
In the end, I really liked that there was a happy ending because this romance novel after all. I liked that the main characters had to grow together and individually. As I have learned from personal experience falling love doesn't mean the insecurities and anxieties just magically fall away. The trick is finding that one special person to stand beside you and help you through it, idiosyncrasies and all. I am giving As Long As You Love Me four stars because I really like book that I can connect with. I really like a book that feel like an emotional roller coaster. There times I was cheering, times I was tearing up and times I wanted to smack someone, so all in all it was one heck of a ride to read this book. I am looking forward to reading the next roommate's story in The Shape of My Heart.