I received this book for free from Netgalley in exchange for an honest review. This does not affect my opinion of the book or the content of my review.
When by Victoria Laurie
Published by Disney-Hyperion on January 13, 2015
Genres: Contemporary, Fantasy, Fiction, Mystery, Paranormal, Young Adult
Pages: 336
Source: Netgalley
Goodreads


Amazon •
Maddie Fynn is a shy high school junior, cursed with an eerie intuitive ability: she sees a series of unique digits hovering above the foreheads of each person she encounters. Her earliest memories are marked by these numbers, but it takes her father's premature death for Maddie and her family to realize that these mysterious digits are actually death dates, and just like birthdays, everyone has one.



Forced by her alcoholic mother to use her ability to make extra money, Maddie identifies the quickly approaching death date of one client's young son, but because her ability only allows her to see the when and not the how, she's unable to offer any more insight. When the boy goes missing on that exact date, law enforcement turns to Maddie.

Soon, Maddie is entangled in a homicide investigation, and more young people disappear and are later found murdered. A suspect for the investigation, a target for the murderer, and attracting the attentions of a mysterious young admirer who may be connected to it all, Maddie's whole existence is about to be turned upside down. Can she right things before it's too late?
I kind of actually liked this book and didn't think it was as bad as some of the other reviews I had seen. It was a fast paced read that I was able to finish quickly. I think the story is more of3.5 read because while I liked the overall story I did feel like Maddie could have maybe done more to help with the investigation. I liked Maddie, she did cry a lot, but there was a lot going on in her life. The story felt a little like the other side of an adult mystery novel. Her uncle and the agent Faraday did all the investigation work and in When the reader got to see what it was like for the poor teenage victim sitting around waiting for the bad guy to strike. That is my only real complaint, and this story wasn't the most horrible thing I have read. It was a decent read that is 3.5 stars.
I like the idea of Maddie being able to see the death dates of all the people she meets, even those she sees in photos. I liked the concept of her getting accused of murder for seeing those fates. Again, if Maddie had been a bit more Nancy Drew instead of poor pitiful me I would probably be singing this book's praises instead of like "not a bad book that I liked okay."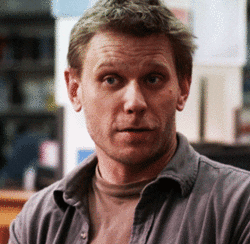 I think the ending was really when I was like okay, it's almost 4 stars. I never saw the identity of the real killer coming. The showdown at the end was full of suspense and action. I liked the little twist at the end that the boy she has a crush on is actually the son of the FBI agent that she worked with. I liked the ending enough that if there were more books about Maddie's ability and changing dates to help people, I would read more.