I received this book for free from Edelweiss in exchange for an honest review. This does not affect my opinion of the book or the content of my review.
Various States of Undress: Georgia by Laura Simcox
Series: Various States of Undress
Published by HarperCollins on January 6, 2014
Genres: Romance
Pages: 100
Source: Edelweiss
Goodreads


Amazon •
Forget being the president's daughter—Georgia Fulton is certain that she's on her way to journalistic stardom. Nothing's going to keep her from getting the story of her young career—a feature on sexy ballplayer Brett Knox … nothing except Brett, that is. Arrogantly charming and hotter than a Memphis summer, he's doing everything he can to distract her. He may be the focus of her assignment, but getting too close to him could cost her everything … including her heart.

Brett Knox, star player for the Memphis Redbirds, is determined to get to the big leagues—which means no distractions. Certainly not in the form of a sexy brunette who won't take no for an answer. As far as Brett's concerned, his life story isn't up for discussion—no matter how fast Georgia makes his heart race. But with everything on the line, he's got no choice but to trust her. If only he can trust himself … not to fall head over heels for the one girl completely out of his league.
This book is actually a novella and so my review is going to short just like this cute short story. I really liked this story it was adorable, sweet and sexy. I am giving it four stars because it left me in a nice happy place.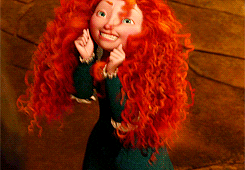 I have been a reading rut for a week now. I think this story was just I needed to pull me out of it. It was a short story so I was able to finish it in one night. It was also, an entertaining romance. I am sucker for books about athletes and books that feature someone famous like a first daughter. When I read that this story was about a first daughter who falls in love with a baseball player, I was like sign me up. I was not disappointed because this book was everything I was looking for: a sweet romantic story to lose a couple of hours in. The story was is about Georgia, one of three first daughters, and she has just landed an internship at a local TV station in Memphis. Her first assignment is to get an interview with one of the star players on the local farm team. Of course, attraction flies when she meets Brett Knox. It doesn't get any better when she find out his secret. That he has actually had on crush on Georgia since he saw at a charity fundraiser. It is a whirlwind romance from there full of bitchy bosses and shocking revelations. I like that that the story is about hope, forgiveness and, of course, sappy endings.  I have never read any of the previous novellas featuring Georgia's sister but I can definitely say I will be checking those out next. I am looking forward to more cute and sexy stories about love conquering all.