I received this book for free from Netgalley in exchange for an honest review. This does not affect my opinion of the book or the content of my review.
Cursed by Fire by Jacquelyn Frank
Series: Immortal Brothers
Published by Random House on February 24, 2015
Genres: Romance
Pages: 352
Source: Netgalley
Goodreads


Amazon •
For centuries, Dethan has been trapped in a fiery inferno for defying the gods and snatching the power of immortality. Condemned to have his battle-hardened body licked by flames only to regenerate and be consumed all over again, Dethan has lost all hope—until the Goddess of Conflict appears. She will release him from torment—if he'll use his power and strength as a warrior to raise an army and defeat a fierce enemy faction of gods.

Free to live as a man once again, Dethan meets Selinda—heir to the throne of Hexis—and his thoughts quickly turn from the conquest of cities to the conquest of this headstrong beauty. Betrothed to a cruel, calculating powermonger, Selinda needs a champion, and so Dethan enters into another bargain: If she will share her bed—and her body—with him, Dethan will save her city from destructive forces within and without. As the lovers ignite a searing passion, Dethan will risk all—even the wrath of the Goddess of Conflict—for a chance to make Selinda his forever.
I think when I first saw the cover and blurb for this book I was expecting more of the same contemporary paranormal romance I have read. Centuries old cursed warrior set free in modern times. This book is different from that, in the fact when the centuries old warrior is set free, this book reads more like a romantic high fantasy novel. I liked that the setting was something different and the world building. I think that is the only aspect of this book that I really liked. The story itself was a bit a yawn with steamy happy fun times thrown in to try to spice up the story. I didn't hate Cursed by Fire but I didn't love it either. This book was just a three star read because it's just a shrug it's okay kind of read.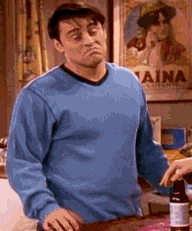 After Dethan is cursed by the Gods for stealing immortality. He doesn't get to enjoy it because for two hundred years he has been chained up and burns from the inside out every day. One day he is released by the Goddess of Conflict to help her find armies and armies of men because a battle is brewing between the gods. Dethan is set back into the mortal realm and before he know it he is fighting in ring for the chance to win a kiss from the local princess. Selinda is taken by Dethan charm so much she invites him to dinner at the fortress. That is how Dethan and Selinda form an unlikely alliance to defeat the King's evil advisor and give Dethan access to the land's army. Of course, this is a romance novel so they fall in love along the way.
Like I said before, I liked the world building. It felt like Game of Thrones meets a Dark Hunter Novel. Everything else just felt rushed even the romance between Dethan and Selinda. I would have liked to learn more about the Gods. They only show up at the beginning and the end. I thought it was so cool that the author had made up this world complete with set of meddling Gods, but they aren't really explored. Dethan and Selinda plot, scheme and fight their way to the throne. Even after all that there is still Dethan promise to gather more armies for the Gods' war so he must leave Selinda; but wait the Goddess of Conflict shows up with a magical comprise so the happy couple can stay together longer. Then bam he is back in the fortress and all is well. I was like what, what, and more what just happened because it all went by so fast in the last couple of pages of the story. I feel like so much more of this story could have been explained better. Like I said it wasn't horrible and I will probably read the next book. I am curious to see what happens to Dethan's brothers who are also cursed. I hope more back story is explained as the series continues.