I received this book for free from Edelweiss in exchange for an honest review. This does not affect my opinion of the book or the content of my review.
This review contains spoilers. Read at your own risk.
Vision in Silver by Anne Bishop
Series: The Others #3
Published by Penguin on March 3, 2015
Genres: Fantasy, Paranormal, Romance
Pages: 400
Source: Edelweiss
Goodreads


Amazon •
The Others freed the  cassandra sangue  to protect the blood prophets from exploitation, not realizing their actions would have dire consequences. Now the fragile seers are in greater danger than ever before—both from their own weaknesses and from those who seek to control their divinations for wicked purposes. In desperate need of answers, Simon Wolfgard, a shape-shifter leader among the Others, has no choice but to enlist blood prophet Meg Corbyn's help, regardless of the risks she faces by aiding him.

Meg is still deep in the throes of her addiction to the euphoria she feels when she cuts and speaks prophecy. She knows each slice of her blade tempts death. But Others and humans alike need answers, and her visions may be Simon's only hope of ending the conflict.

For the shadows of war are deepening across the Atlantik, and the prejudice of a fanatic faction is threatening to bring the battle right to Meg and Simon's doorstep…
I like this series and the latest installment Vision in Silver was no exception. Vision in Silver is the third book in The Others series by Anne Bishop. I tried to keep thoughts general but there might be spoilers for the first two books in the series.
Vison in Silver picks up after the events in Murder of Crows. Terra Indigene are on edge because a group called Humans First came after the group at the compound. They also think this group is tied to the humans that have been breeding and holding blood prophets hostage, Meg's people. Simon, a wolf that can become a man and the leader of the compound, knows that in order to save some humans for the sake of Meg. He himself must learn to work and trust a small group of humans. In order, to show the older terra indigene that live in the wilds that not all humans are bad. This installment is about the humans and terra indigene learning that while there are differences between the species there are also similarities.
The thing I like most about this series in general is the world. I love this idea of world that is much like the one we live in but with one major difference it is filled with wondrous and terrifying beings called The Others or terra indigene. I am like the humans in the story at once scarred and fascinated by these beings. I like that with each book the reader is becomes entangled deeper and deeper into their world. There are beings that animals and can take the shape of humans. There are beings that drink the blood of the humans. There are beings that can control the elements. Humans have to tread carefully with these beings because while the group Humans First think they can start something and win, the group humans Simon befriends know that the terra indigene could wipe out their entire species. I like that it is pointed out that The Others roamed the earth before dinosaurs and are still roaming the earth after dinosaurs.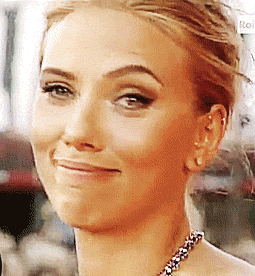 I also like that the terra indigene at the root of their being is their power. While most may be able to change shape into human they are not human. Sometimes that makes them a bit naïve or maybe gullible. I like in this book it shows that the more time they spend together the more each species can learn from each other. Meg came to compound scared after having escaped her captors but with each passing day she spends with Simon and his pack the more she becomes human and wolf in her way of thinking. Simon is also becoming like this as well. It is these moments that offer a bit of levity to a story that is bogged down with so much mystery and who is doing what.
I like this series and its wonderful cast of colorful characters. I recommend this series to anyone who wants to read a light fantasy story. It does have a lot characters and a lot of pieces that have to come together to make the story flow. It also moments of humor and love. I am giving Vision in Silver four stars because I enthralled in the story and I can't wait to see where the story goes from this point. I will definitely be picking up the next book.