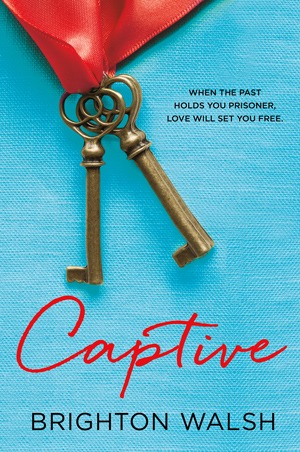 Captive by Brighton Walsh
Series: Captive #1
Published by St. Martin's Griffin on March 24, 2015
Genres: New Adult, Romance
Pages: 288
Source: Purchase
Goodreads


Amazon •
He's the most dangerous man she's ever met…and she's falling in love with him.

Madison Frost is desperate to escape her life. Daughter of a prominent businessman, she has everything a girl could ask for. Except for a family who's present in her life, and anyone to talk to outside the four walls of the prison she calls home. Madison dreams of one day leaving her life behind. She never thought being kidnapped is how it would happen.

Now she's being held captive by a man who's as frightening as he is sinfully gorgeous. Enormous, muscular, and filled with secrets, the man they call Ghost is an enigmatic mercenary, and Madison is trapped with him. She doesn't know who hired him or why, but the more time she spends at his mercy, the more she realizes he's not what he seems. Beneath his rough exterior lies an unexpected gentleness and a heart as broken and battered as her own.

But as Madison lets down her walls, Ghost holds tight to his, hiding secrets that could destroy everything.
I have never read a book by Brighton Walsh and I will definitely be picking up more because I am in so much like with this book. If you are reader that is not a fan of any type of Beauty and the Beast themed or similar stories then walk away because this book is not for you. If you are like me and you like a story about a girl and guy thrown together in the most horrible of circumstances but still find a way to set themselves free and fall in love, then this book is for you.
The story starts off with Maddison a young twenty year old college student held captive in a life she feels chained too. Her father is very rich workaholic and her mother is an addict. She stays because she feels like it is her responsibility to look after her mother and father takes advantage of this. Then one day on her way home from she is kidnapped and held captive for real. Her captor is Gage a rough twenty four year old from the wrong side of the tracks. Though their lives couldn't be more different they are the same.
"You helped me save myself" says it all to what this story is really about. It is not about a girl getting kidnapped and developing Stockholm syndrome for her captor. It is about two people held captive by their circumstances in all aspects of their lives. It is about two people finding the courage to escape the chains of the past become better people for it. I liked this book so much because I liked that Maddison could see past Gage's tough guy exterior to the good man he really is. I liked that Gage could see past the walls Maddison had built to the beautiful woman she was all along.
What I really liked about this book was the end because it wasn't two people fall in the end. It was about two people really making changes in their lives because that takes bravery. Love from significant other can only get you so far. I really liked that Madison starts seeing a therapist because in the end she has to save herself.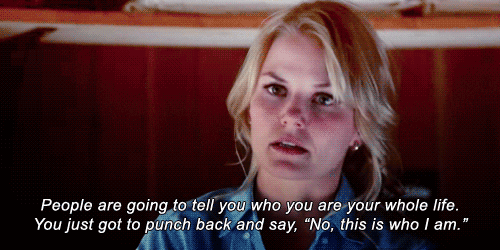 I am giving Captive four stars because it definitely left me on a nice cloud of happy. I am looking forward to reading more books by Brighton Walsh!