I received this book for free from Audible, Edelweiss, Purchase in exchange for an honest review. This does not affect my opinion of the book or the content of my review.
This review contains spoilers. Read at your own risk.
The Replaced by Kimberly Derting
Series: The Taking #2
Published by HarperTeen on April 28,2015
Genres: Science Fiction, Young Adult
Pages: 368
Source: Audible, Edelweiss, Purchase
Goodreads


Amazon •
Romantic and action-packed, The Replaced is the gripping second installment in the Taking trilogy.

Kyra hasn't been the same since she returned from her mysterious five-year disappearance. Now, on the run from the NSA, Kyra is forced to hide out with others who, like her, have been Returned. Yet she is determined to find Tyler, the boy she loves who was also abducted—all because of her. When her group intercepts a message that Tyler might still be alive but is in the hands of a shadowy government organization that experiments on the Returned, Kyra knows it's a risk to go after him. What if it's a trap? And worse, what if the returned Tyler isn't the same boy she lost?

Perfect for fans of The Fifth Wave and the Body Finder series, The Replaced is both chilling and explosive, with creepy, otherworldly elements and twisty, psychological thrills that will have you questioning what exactly it means to be human.
I started reading this book a while back but for some reason I just could not get into it. I picked up the audiobook and I found that in the end I am now kind of hooked on this series now.
The Replaced takes up where The Taking left off with Kyra's dad missing and her boyfriend having been taking by the aliens. Now Kyra is on the run with Simon and a group of other taken they have met along the way. Most of the first book is Kyra and her pals running from evil government agents that want to do experiments on them. Then her friend Simon starts to develop feelings for her but Kyra is all angsty because she misses her lost boyfriend. Simon kisses make her all twisted up inside so she doesn't know what to do (insert eye roll).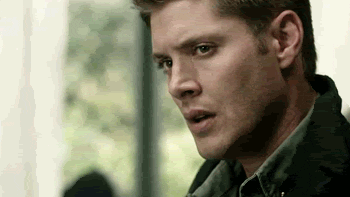 I think it is the later of half the book that I liked the most because that is when I really starting getting into this audiobook. It was like one shocking revelation after another. Kyra you are part alien: bam. Kyra your boyfriend Tyler is back but he is not the same: bam. Kyra someone in your group is trying to betray you: bam. It was the best shock at the ending that really had me like what what. Honestly, up until the last 40% of the book most of just seemed like filler. The angsty I miss my boyfriend and I can't give the wrong signals to this other boy but yet it is okay to kiss him occasionally.
I think that is why I put this book on the back burner so to speak. If you can push through until the end it will be worth it because wow. I have to know more now. I think it safe to this series has me hooked me now. I will be picking up the book to read or listen to. As for the narrator, The Replaced is read by Tavia Gilbert and she is one my favorite narrators. She narrated the Night Huntress series by Jeaniene Frost. Back to The Replaced, I think the narrator did a great job and I can't wait to find out what next big shocking revelation is in store for Kyra in the next book.