I received this book for free from Netgalley in exchange for an honest review. This does not affect my opinion of the book or the content of my review.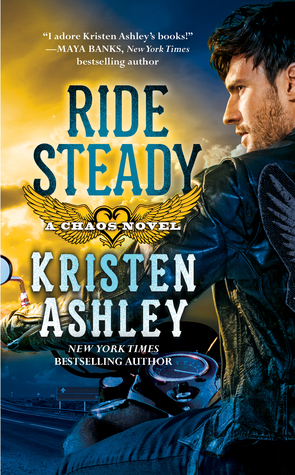 Ride Steady by Kristen Ashley
Series: Chaos #3
Published by Forever on June 30, 2015
Genres: Contemporary, Romance
Pages: 640
Source: Netgalley
Goodreads


Amazon •
The ride of her life . . .
Once upon a time, Carissa Teodoro believed in happy endings. Money, marriage, motherhood: everything came easy---until she woke up to the ugly truth about her Prince Charming. Now a struggling, single mom and stranded by a flat tire, Carissa's pondering her mistakes when a vaguely familiar knight rides to her rescue on a ton of horsepower.

Climb on and hold tight . . .
In high school, Carson Steele was a bad boy loner who put Carissa on a pedestal where she stayed far beyond his reach. Today, he's the hard-bodied biker known only as Joker, and from the way Carissa's acting, it's clear she's falling fast. While catching her is irresistible, knowing what to do with her is a different story. A good girl like Carissa is the least likely fit with the Chaos Motorcycle Club. Too bad holding back is so damned hard. Now, as Joker's secrets are revealed and an outside threat endangers the club, Joker must decide whether to ride steady with Carissa---or ride away forever . .
I liked the other Chaos books. I freaking loved this book!!!  This review is going to be short and sweet because otherwise it will be nothing but a jumbled mess of my love for this book.  I am giving this book five stars because I want to sing its praises.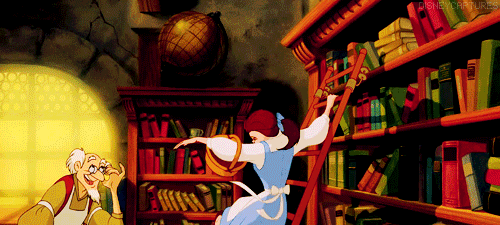 Ride Steady became a favorite because it is so sweet and genuine. I loved the relationship between Carissa and Joker. He could have gone down a bad road growing up with a dad that abused him and it took a couple of years but he got his act together joined one of the good motorcycle clubs and became a good man. Carissa could have been bitter about having a baby and a divorce by the time she hit 25 but she kept it together for her baby. I loved that they both had crushes on each other as teens but it wasn't right time for romance. Sometimes love is all about timing because as the brothers in Chaos say, " You gotta get your head on and shit tight." I think the part I loved the most was when Joker doesn't get up in Carissa's exhuband's face because he knows beating him up or threatening the ex will not win him any points with the of woman he wants. He just tells him, "You gotta drag her down, that'll suck, but I'll pick her back up. You gotta rip her apart, I'll fuckin' hate watchin' it, but I'll put her back together." Hands down my favorite lines in the book. When you find a man: biker, banker or IT geek that wants to love you even through the bad and pick you up when you fall , then you hang on to him tight and do the same for him. Love is not about tearing a person down it is about picking them up and making them stronger. I loved that Joker gets this and so does Carissa because together they shine with love and make the lives around them better. It is why by the end I loved that people had to park a mile away because they have touched so many lives with their love that their wedding is a one big party filled with all the people they love. This book made laugh out loud, swoon nonstop, and even tear up. When I was finished reading it I couldn't help the little happy sigh that escaped my lips because I am a sucker for happy endings and love conquering all.