I received this book for free from Netgalley in exchange for an honest review. This does not affect my opinion of the book or the content of my review.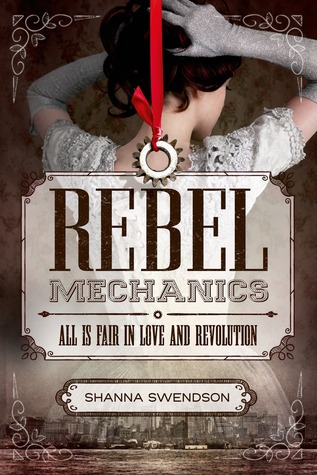 Rebel Mechanics by Shanna Swendson
Published by Farrar Straus Giroux on July 14, 2015
Genres: Alternate History, Young Adult
Pages: 320
Source: Netgalley
Goodreads


Amazon •
A sixteen-year-old governess becomes a spy in this alternative U.S. history where the British control with magic and the colonists rebel by inventing.



It's 1888, and sixteen-year-old Verity Newton lands a job in New York as a governess to a wealthy leading family—but she quickly learns that the family has big secrets. Magisters have always ruled the colonies, but now an underground society of mechanics and engineers are developing non-magical sources of power via steam engines that they hope will help them gain freedom from British rule. The family Verity works for is magister—but it seems like the children's young guardian uncle is sympathetic to the rebel cause. As Verity falls for a charming rebel inventor and agrees to become a spy, she also becomes more and more enmeshed in the magister family's life. She soon realizes she's uniquely positioned to advance the cause—but to do so, she'll have to reveal her own dangerous secret.
Sometimes I am in the mood for some light and entertaining reading. Rebel Mechanics fulfilled my wishes in that regard. I started this book at work and had it read by the time I went to bed that night. I am giving Rebel Mechanics four stars because I really liked the world of magic and mechanics. It was a quick, fun and very entertaining read.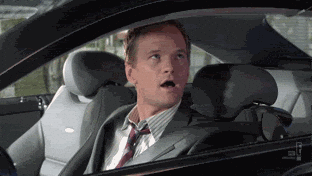 Rebel Mechanics is set in the year 1888 in New York City. This is not the New York City one would know from the history books. America is still a colony of the British Empire, the world is run by magic, and those who can wield magic are the ones in charge. The story begins with a train robbery, flirtation, and a kiss on the hand. Right away I knew this book was going to be my kind of story: fun and romantic. Verity Newton is a young woman on her own for the first time. She sets off for New York City in the hopes of landing a job as a governess. She snags a position in the house hold of a high ranking magic user. Verity must learn the ropes of teaching young children, managing their very young and dashing guardian, and attending lavish balls. Attending dances and looking after children is not all Verity finds herself up to. She somehow befriends rebels and finds herself reporting in their rebel newspaper. Verity becomes a rebel and a spy.
I liked the world building. I am big fan of steam punk and alternate realities. Rebel Mechanics manages to combine an intriguing world in which magic and steam are the top power sources. It becomes those that want freedom using mechanics as alternate power source. While building steam machines might not be illegal they are frowned upon by the British Empire because they are a symbol of the rebels. I liked the nods to what will always be something Americans will fight against the small forms of protest. I liked that they don't drink tea because it has high taxes. Americans in this world are fighting for freedom because they want the right to govern themselves, end high taxes, and they don't like just one class holding all the power.
I liked Verity as well. I felt she had spunk. I liked her relationship with the children. I liked her so much that I wasn't even annoyed at the thought of a future love triangle. I am routing for one young gentleman in particular. I know I sometimes complain about love triangles sometimes it is fun to route for a guy especially if you know the heroine will probably pick the one you like. I have to Rebel Mechanics is a very fun read. It was filled with dashing young men, flying machines, and magical feats. I hope there is more in store for Verity because I can't wait to read about her next adventure.