I received this book for free from Edelweiss in exchange for an honest review. This does not affect my opinion of the book or the content of my review.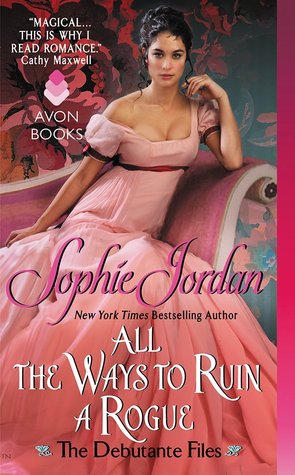 All the Ways to Ruin a Rogue by Sophie Jordan
Series: Debutante Files #2
Published by Avon on July 28, 2015
Genres: Historical, Romance
Pages: 384
Source: Edelweiss
Goodreads


Amazon •
There was once a lady who loathed a lord...

Lady Aurelia hasn't always hated Max, Viscount Camden, her brother's best friend. In fact, as a besotted girl, she thrived under his kind attention – sure that he was the most noble and handsome man in the land. Until her young heart discovered what manner of rogue he really was. Now, though she enjoys nothing more than getting on his last nerve, she can't deny Max drives her to distraction—even if she tries to pretend otherwise.

...and a lord who was confounded by a lady.

Max cannot recall a time when Aurelia did not vex him. If she was not his friend's sister, he would stay far away from the infuriating vixen. Unfortunately, they are always thrown together. At parties and family gatherings…she is always there. Infuriating him, tossing punch in his face, driving him mad...until one night, she goes too far and he retaliates in the only way he can: with a kiss that changes everything.
I read the first book in this series last year and I adored it. I don't know what happened because I was sure I would love watching the Aurelia and Max fall in love because I loved their bickering in A Good Debutante's Guide to Ruin. If love is a battlefield then All the Ways to Ruin a Rogue felt like it was ripe with land mines.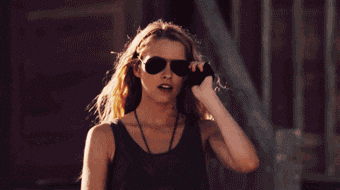 One minute the couple is fighting, then next they are kissing, then they are fighting again, then next they not speaking to each other, then they are kissing again and on and on the story continues. I liked the chemistry and I liked Aurelia and her strong willed ways. I think I just grew weary after a while. There were definitely times I wanted to reach into the book and throttle these characters just as much as they wanted to throttle each other.
All the Ways to Ruin a Rogue is about Aurelia: the cousin of Declan and friend of Rosalie, the couple in the first book, A Good Debutante's Guide to Ruin. In the first book, the seeds for a union between Aurelia and Max are sewn so it is no surprise that this book would be about their journey to a happily ever after. Aurelia has loved Max since she was little girl. What girl doesn't fall the handsome best friend of her cousin and brother? But, when she was fifteen she saw him with another girl. Aurelia was so devastated that she drew an awful picture of him that haunted Max with teasing until he was a grown man. Neither one of them ever told the truth of how much they hurt each that day. That was when the fighting and bickering began.
Like I said I like the bickering and the barbs. This book is filled with witty banter and strong wills. I like that even after a marriage of convenience Aurelia still will not Max tell her what to do. I think that marriage is a partnership not a dictatorship. I like that neither Max nor Aurelia wants a partner they can walk all over. That is not to say they don't want to throttle each other from time to time. In the end, I think the story was bit strung out for my tastes. It is a romance novel so the ending is not a surprise. When I read a romance novel I am reading it for the journey the characters take on their road to happily ever after. I felt the journey Aurelia and Max was on was bit repetitive. It was hurt feelings, fighting, avoidance, and steamy encounters and then wash and repeat. I have to give All the Ways to Ruin a Rogue 3.5 stars.