White Raven by J.L. Weil
Series: Raven Series #1
Published by Independent by Author on March 17, 2015
Pages: 368
Source: Amazon, Purchase
Goodreads


Amazon •
DREADFUL LIES.
UNEXPECTED LOVE.
IMPOSSIBLE TRUTH.

It only took one heartbeat to change my life—one chilling phone call in the middle of the night.

And then, as if my life didn't already suck, my dad sends my brother and me to some idyllic island for the summer to live with a grandma we never met. WTH. Naturally, I rebel. In the end, I find myself shipped off to Raven Hallow…and bored to tears.

Until I get an eyeful of the mind-bendingly gorgeous Zane Hunter. The dark-hair cutie makes my pulse go bonkers, and I think, maybe this might not be so bad after all. Six feet of swoon inducing looks, with a hint of Celtic charm in his voice, he was the type of guy that left a string of broken hearts in his wake. And I had all the heartbreak I could handle.

Yet, there is something uncanny, almost supernatural about Zane, and it's not just his devastating smirk. No matter how much distance I put between us, Raven Hallow isn't big enough, and the sparking tension between is undeniable. Of course, the one person I want to avoid becomes my salvation.

My past comes back to terrorize me. Someone wants me dead, and the closer I get to the truth, the more I realize my whole life is a lie. I am no longer sure what is more frightening—the attempts on my life or the guy whose heart and soul are synchronized with mine.
I think this book has potential to become a favorite but right now it was good and liked it well enough. I am curious for more. I think this story spent way too much time on the instalust and not enough time explaining what was going on. I was confused about everything except that Piper got all hot and gooey every time Zane was around. I mean I would have liked more explained about the Reaper war that is coming. I would have actually liked a training montage. I think this story is broken up into short volumes so what I am looking for in will probably be in the next book. I am giving White Raven three stars for potential.
White Raven, book one in the Raven series, is about Piper and her brother T.J. They are sent to live with her grandmother for the summer after their mom dies in an accident. They are both upset because their dad just sends them away because he can't deal with them while he is grieving his own self. Of course, Piper gets to the island her grandmother Rose lives on, and turns out she is rich, lives in a mini mansion, and owns the island. Piper is not going to be good little society girl her grandmother wants her to be. Piper was raised to follow her own path and that is all she know how to act like. Piper then sees a hot guy on the island falls into some major I need you now instalust. Turns out her and this guy are connected and he has to protect her from the beings that are out to kill her; because Piper is special and that she has untapped powers that others would kill for.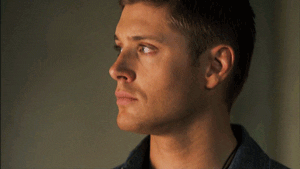 Did this story offer anything new? No. It was the same story I have read before: girl moves to new town or new environment, falls into instalust with hot bad boy, hot bad boy protects spunky girl in danger, and they fight the bad guys and then fall in love. Books that follow this line are: The Lux Series, Alice in Zombieland series, the Trylle series, and the Arcana Series. This story line isn't anything new. Weather it is aliens, zombie ghosts, trolls or arcana card magic it is all the same basic story line. It is a story line I keep coming back to time and time again because the story always boils down to a hot romance and the hope of a happily ever after. Even though White Raven's plot line is about Reapers and the war between them it still comes down to, do I care enough about the romance between Zane and Piper to keep going? Probably. I am definitely interested to see how it all works out and I am hoping by the end of book two I will be putting Zane and Piper on my OTP list. We will see.