This review contains spoilers. Read at your own risk.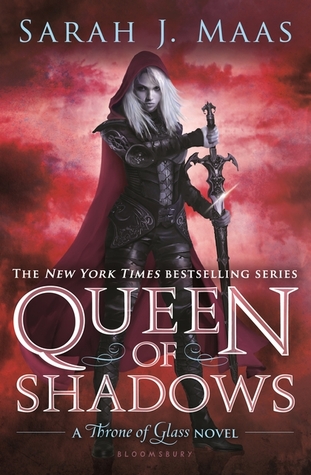 Queen of Shadows by Sarah J. Maas
Series: Throne of Glass #4
Published by Bloomsbury Publishing USA on September 1, 2015
Genres: Adventure, Fantasy
Pages: 656
Source: Amazon, Purchase
Goodreads


Amazon •
Everyone Celaena Sardothien loves has been taken from her. But she's at last returned to the empire—for vengeance, to rescue her once-glorious kingdom, and to confront the shadows of her past . . .



She will fight for her cousin, a warrior prepared to die just to see her again. She will fight for her friend, a young man trapped in an unspeakable prison. And she will fight for her people, enslaved to a brutal king and awaiting their lost queen's triumphant return.

Celaena's epic journey has captured the hearts and imaginations of millions across the globe. This fourth volume will hold readers rapt as Celaena's story builds to a passionate, agonizing crescendo that might just shatter her world.
I didn't gobble this book up in one sitting like I thought I would but slowly savored it over a few days. Why? Because I never wanted to let go of the story. I think this book is my favorite of the series. I liked the first three books but they were about spoiled, naïve, and broody kids that had still had a lot of growing up to do. This book is about change. Not just change in the direction of the of the overall story but change with the characters themselves. I loved that this book above all the others made my emotions go all over the place. I was on the edge of my seat biting my nails. I swooning so hard I thought I would need to go splash cold water on my face. I was crying with tears of joy and sadness. I have to say that any book that can make me feel so much has my love and devotion.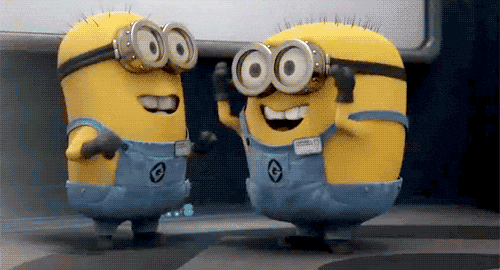 Caution There Might be SPOILERS ahead if you are not are not caught up on the series!!!!!!!!!!!!
I have seen some tweets from people that do not like this book at all but like I said it is about change. For some that can be hard to accept. I, personally,  love the growth the characters and it is Celena/Aelin's I love the most. I actually the way the relationships in the story are headed. The way things ended in Crown of Midnight was heartbreaking but I think it had to happen that way. I think things with Nehemiah had to happen the way they did because Celena was hiding. She probably could have content to keep going the way she was. Feeling happy again finally but that was not the life she was meant to have and Chaol was not the person to rule beside her because in the end they loved each other but sometimes it is just not meant to be. I love Sarah J Maas is not afraid to explore the complexities of love and friendship. Chaol and Celena might have made it work but Aelin Queen of Terrasan could not. That is what I loved about this book the change of Celena to Aelin a ruthless leader that loves her people with a fierceness. It would take a man just as ruthless and to not judge and accept her. It would be a man like that would hold Aelin's heart forever.
 The changes and the growth all the characters have gone through new and old ones have started preparing them. I loved the more in depth of Manon from Heir of Fire and her thirteen witches.  I loved the addition of Lysandra a shapeshifter that everyone has written off as nothing more than a whore. The evolution of Kaltain was fantastic.  I love Manon, Lysandra, Kaltain, Aelin, and all the ladies in the book that were all badass bitches in their own right. I loved the men that knew when to get out their way.
In the end, there is always going to be evil in the world but with hope and love to light up the darkness it can be defeated. I can not want wait to see where the story takes me as reader in the next book. In my opinion The Throne of Glass of series just keeps getting better and better like a fine wine.