I received this book for free from Netgalley in exchange for an honest review. This does not affect my opinion of the book or the content of my review.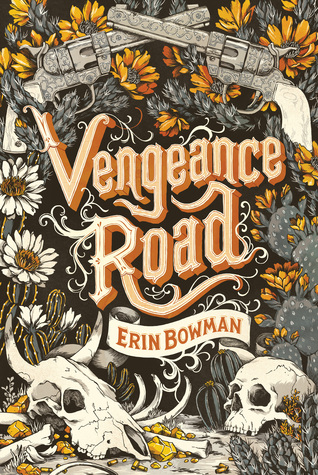 Vengeance Road by Erin Bowman
Published by HMH Books for Young Readers on September 1, 2015
Genres: Western, Young Adult
Pages: 336
Source: Netgalley
Goodreads


Amazon •
When Kate Thompson's father is killed by the notorious Rose Riders for a mysterious journal that reveals the secret location of a gold mine, the eighteen-year-old disguises herself as a boy and takes to the gritty plains looking for answers and justice. What she finds are devious strangers, dust storms, and a pair of brothers who refuse to quit riding in her shadow. But as Kate gets closer to the secrets about her family, she gets closer to the truth about herself and must decide if there's room for love in a heart so full of hate.

In the spirit of True Grit, the cutthroat days of the Wild West come to life for a new generation.
I grew up on Spaghetti Westerns, Lonesome Dove, and western historical romance novels. Needless to say,  I am a fan of the old west. I love the idea of strong independent women that can shoot and ride just as good as any man. I really liked Vengeance Road a story about a girl hell bent on revenge. I liked Kate and her strong willed nature. This story was a non stop action that would have done any John Wayne story line proud.  If I had to sum up this story it would be like this: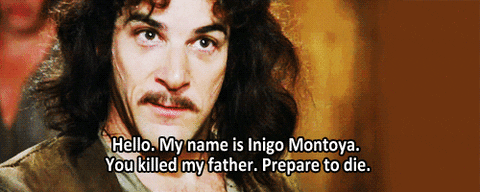 The story begins with Kate finding her father dead by the hands of outlaws.  Kate is patient, dons boys clothing and sets on a path to find the men that killed her father.  Like all paths on a "vengeance road" things are not always so cut and dry.  Kate befriends the sons of her father's closest friend.  They decide to help her because gold is always a good motive for putting one's life on the line.  Things get messy and don't go as planned.  Kate finds herself having to make some very tough decisions regarding those she thought she loved and those she finds love with along the way.
I really liked this book but then I am a sucker for a good old fashioned western romp with a tough as nails chick leading the way.  I do have to warn some people because this is a historical western it does use that "cowboy talk." I know that can turn a lot of people off.  I think it just adds to the authenticity of a girl raised out in the middle of nowhere with just her Pa and occasional trips into town. If you are like me and you are looking for a good old fashioned adventure featuring: outlaws, dusty landscapes, cowboys, and girl that can take care of business then this book is the book for you.  I am glad I got the chance to read it!