I received this book for free from Edelweiss in exchange for an honest review. This does not affect my opinion of the book or the content of my review.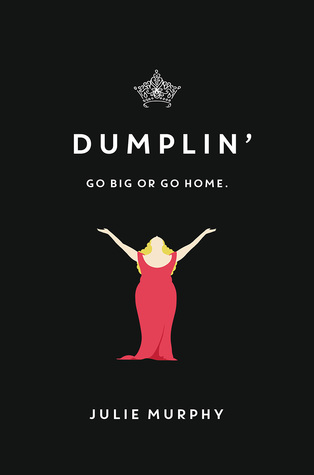 Dumplin' by Julie Murphy
Published by Balzer + Bray on September 15, 2015
Genres: Contemporary, Young Adult
Pages: 384
Source: Edelweiss
Goodreads


Amazon •
Self-proclaimed fat girl Willowdean Dickson (dubbed "Dumplin'" by her former beauty queen mom) has always been at home in her own skin. Her thoughts on having the ultimate bikini body? Put a bikini on your body. With her all-American beauty best friend, Ellen, by her side, things have always worked . . . until Will takes a job at Harpy's, the local fast-food joint. There she meets Private School Bo, a hot former jock. Will isn't surprised to find herself attracted to Bo. But she is surprised when he seems to like her back.



Instead of finding new heights of self-assurance in her relationship with Bo, Will starts to doubt herself. So she sets out to take back her confidence by doing the most horrifying thing she can imagine: entering the Miss Clover City beauty pageant—along with several other unlikely candidates—to show the world that she deserves to be up there as much as any twiggy girl does. Along the way, she'll shock the hell out of Clover City—and maybe herself most of all.

With starry Texas nights, red candy suckers, Dolly Parton songs, and a wildly unforgettable heroine— Dumplin' is guaranteed to steal your heart.
OMG I freaking loved this book! Dumplin' is one of those books I want to sing it's praises from the highest roof.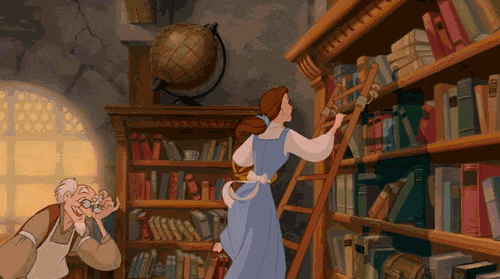 Dumplin' is like a fresh breath of air that entered my life. I loved getting to read about a heroine that is a fat girl and is able to find happiness still as a fat girl. Willowdean doesn't go through some amazing body transformation and by the end of book all her dreams come true. The story is about a fat girl that falls in some serious like with a boy but feels like she can't be with him because he is hot. The one person she would talk to about her troubles, her aunt, has passed away due to health problems. Willowdean's aunt was extremely overweight. One day Willowdean is searching through her aunt's belongings and find an entry form to the local beauty pageant. The rules don't have a weight limit so she decides to sign up for the pageant. Willowdean is tired of living her life like her aunt did afraid to chances because of what others would think of her body. In signing for the pageant Willowdean inspires another fat girl, a girl with a limp and a buck toothed girl to join as well.
My favorite part of the story is when Willowdean realizes, "she can be fat, she can be insecure, and she can also be happy and bold at the same time." This was a story I could relate to and for that I love this book! I think we all have body issues. Everyone has something they don't like about themselves. This story is about embracing the insecurities and making your dreams come true. I know there have been times in my own life as a fat girl, when I didn't take a chance or try something new because I was afraid of what people would say. I loved Dumplin' because it is an inspiring story about not letting our own selves stand in the way of true happiness. In the end, people will be jerks but you can't let what others think hold you back. It is hard but you can be: fat, buck toothed, in a wheel chair, or even like to dress drag and still love yourself!