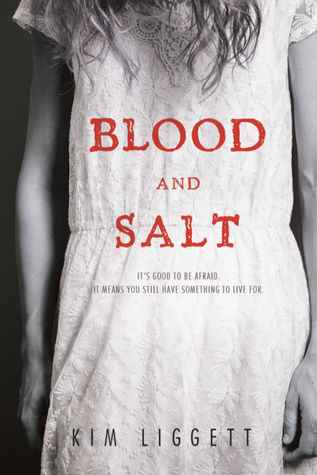 Blood and Salt by Kim Liggett
Series: Blood and Salt #1
Published by Penguin on September 22, 2015
Genres: Horror, Young Adult
Pages: 352
Source: Amazon, Purchase
Goodreads


Amazon •
"When you fall in love, you will carve out your heart and throw it into the deepest ocean. You will be all in—blood and salt."

These are the last words Ash Larkin hears before her mother returns to the spiritual commune she escaped long ago. But when Ash follows her to Quivira, Kansas, something sinister and ancient waits among the rustling cornstalks of this village lost to time.

Ash is plagued by memories of her ancestor, Katia, which harken back to the town's history of unrequited love and murder, alchemy and immortality. Charming traditions soon give way to a string of gruesome deaths, and Ash feels drawn to Dane, a forbidden boy with secrets of his own.

As the community prepares for a ceremony five hundred years in the making, Ash must fight not only to save her mother, but herself—and discover the truth about Quivira before it's too late. Before she's all in—blood and salt.
I liked this book well enough. I was so excited to read this book that I think I held it up to something it wasn't in my head. I liked the story but I was also a little disappointed by it. I was expecting something really spooky. The story was a little spooky and a lot of confusion. There were plot twists left and right in this book. Sometimes it was hard to keep up with it all. Best thing I can compare my reaction to reading Blood and Salt, is when I watched the movie Oculus. I was looking forward to the movie much in the beginning. I love horror movies and it stared the actress from Doctor Who. After the movie was over, I just felt confused and like something was missing. I feel the same way about Blood and Salt because I was so excited to read a "romantic spooky horror book." I am giving Blood and Salt three stars because while I felt some parts were suspenseful and I liked the twist, I felt the love story was just okay.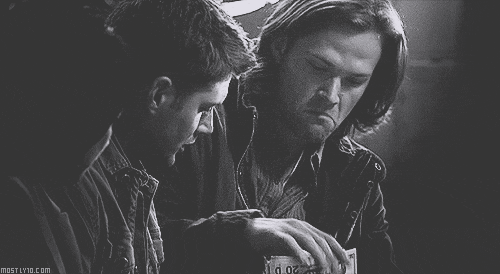 The story starts off with a girl seeing a ghost hanging above her kitchen table. I think wow this is off to a good start. Then the story goes from a girl seeing ghosts in New York to traveling to a corn field in the middle of nowhere. Ash and her twin brother's mother grew up in a cult and the leader has come back to collect her mom. Ash and Rhys set off to cult save their mom. People go into the corn but they don't come back. Ash knows even though it is dangerous they have to go into the corn to save their mom. From there Ash meets a boy, Dane, and the insta lust is immediate. Ash's family is special and Dane is of mixed blood so they can't be together or they will risk punishment. Then the twists just keep coming as Ash is getting closer and closer to finding out the deep dark secrets of the corn cult.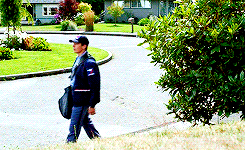 I know Blood & Salt is the first in a series so there are a lot of unanswered questions. I am curious to read more. I think the reason I will read next book has more to do with the fact I want answers than I am so in love the story. Blood & Salt was a decent read and somewhat scary. It was also confusing and predictable. In the end, I feel like I didn't waste my time and I do want to see where the story goes next.