I received this book for free from Edelweiss in exchange for an honest review. This does not affect my opinion of the book or the content of my review.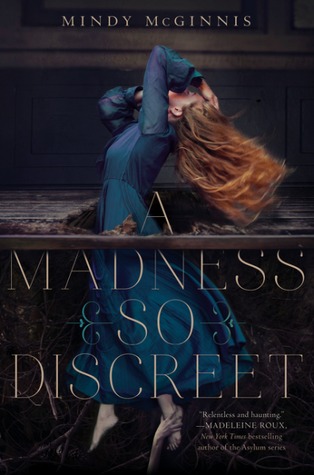 A Madness So Discreet by Mindy McGinnis
Published by Katherine Tegan Books on October 6, 2015
Genres: Historical, Young Adult
Pages: 384
Source: Edelweiss
Goodreads


Amazon •
Grace Mae knows madness.

She keeps it locked away, along with her voice, trapped deep inside a brilliant mind that cannot forget horrific family secrets. Those secrets, along with the bulge in her belly, land her in a Boston insane asylum.

When her voice returns in a burst of violence, Grace is banished to the dark cellars, where her mind is discovered by a visiting doctor who dabbles in the new study of criminal psychology. With her keen eyes and sharp memory, Grace will make the perfect assistant at crime scenes. Escaping from Boston to the safety of an ethical Ohio asylum, Grace finds friendship and hope, hints of a life she should have had. But gruesome nights bring Grace and the doctor into the circle of a killer who stalks young women. Grace, continuing to operate under the cloak of madness, must hunt a murderer while she confronts the demons in her own past.

In this beautifully twisted historical thriller, Mindy McGinnis, acclaimed author of Not a Drop to Drink and In a Handful of Dust, explores the fine line between sanity and insanity, good and evil—and the madness that exists in all of us.
I am in so much like with this book I don't even know where to begin. A Madness so Discreet disguises it's story line almost like any other Sherlock re-retelling. An assistant with a past full of demons. A cocky man using science and deduction to solve murder cases. But, this book is so much more than murder cases and solving crimes. It is a book about finding a safe place in a crazy world. It is a book about justice. Most of all it is a book that really questions what it means to be insane.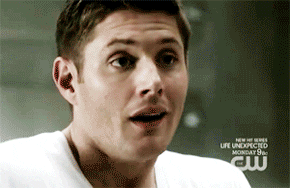 A Madness so Discreet takes place in a time in history before women had the right to vote and Women's Liberation movement was something women were just starting on. It is a time when a woman could be locked away in an insane asylum simply at the whims of men. Women locked away because their tormentors are rich and powerful and they must be insane to accuse a respectable man of such heinous acts. Women locked away because they are nymphomaniacs basically they don't want to get married but they still want have sex. If we used that logic today then Samantha from Sex and the City would be locked away as insane sex crazed woman. Women locked away because their a-hole husbands are too cheap to pay for a divorce. One of most terrifying aspects of this book is said best by Dr. Thornhollow's sister, "The signature of one judge and the word of a male family member and that's that." She snapped her fingers. "You're insane." That is what makes this book terrifying the thought that you could be sent away on bogus claims and left to rot away in an insane asylum because some man deemed it so.
No, this book wasn't horrifying because it's about creepy asylums and horrific murders. It was horrifying because in the end even after surviving a person could still succumb to their personal demons and become no better than the monster they were running from. I think that is why I liked the ending. It was also a story about redemption and that it takes courage to live in the light. It takes courage to face the monsters and be a better person than they are. I can't recommend this book enough. Read it because it's just that good.