I received this book for free from Audible, Purchase in exchange for an honest review. This does not affect my opinion of the book or the content of my review.
Ghost of a Potion by Heather Blake
Series: A Magic Potion Mystery #3
Published by NAL Trade on October 6, 2015
Genres: Mystery, Paranormal
Pages: 336
Source: Audible, Purchase
Goodreads


Amazon •
In the latest from the bestselling author of One Potion in the Grave, it's Halloween in Hitching Post, Alabama, and potion shop owner Carly Bell Hartwell has an especially spooky customer to handle…

With all the ghosts that haunt her at this time of year, Carly doesn't exactly rush to celebrate Halloween.  Even a costume ball organized by her boyfriend Dylan's mother, Patricia Davis Jackson, holds little allure.  But to please Dylan, who wants peace between the two women, Carly reluctantly agrees to go.

Gossip around town is that architect Haywood Dodd plans to make a big announcement at the party. But before he can address the crowd, he's found dead with Patricia standing over him, holding the murder weapon. Anxious to clear Patricia's name and perhaps broker a truce with her, Carly would love to use her snooping skills to find the real killer. Only she has bigger problems to deal with—ghosts are flocking to her for help, including a very persistent Haywood Dodd…
If you are like me, and you like Nancy Drew novels and colorful characters, then look no further because Ghost of a Potion fulfils those needs. Ghost of a Potion is third book in the Magic Potion series by Heather Blake. This series is a cozy mystery series that I have come to really like. The series is about a woman named Carly Bell Hartwell and she lives in a small town in Alabama. Carly is a witch who own a potion shop. She mixes up potion healing potions for people from all over. In this book we learn that Carly is not only potion healing witch that somehow tends to find herself entangled in a mystery but she can also see ghosts. She can only see ghost starting at midnight on Halloween through first couple of day in November. In those days she has to help the ghost with their unfinished business so they can cross over. Otherwise, the ghosts will be stuck in limbo until the next year when she can see them again.
Carly had a bad experience with a ghost because the down side of helping a ghost is that they can suck her energy away. Also, Carly can feel how they die if they get too close. Her plan at Halloween is to always hibernate because as bad as she feels for ghosts she likes being able to have wellbeing intact more. Her mama is a strong woman that doesn't take no for answer and she has her heart set on Carly's daddy joining the historical society. That is how Carly gets roped into going to a gala with her boyfriend for the historical society. Things don't go well because one the member's ends up dead and its Carly's boyfriend Dylan's Mama Patricia holding the blooding candle stick.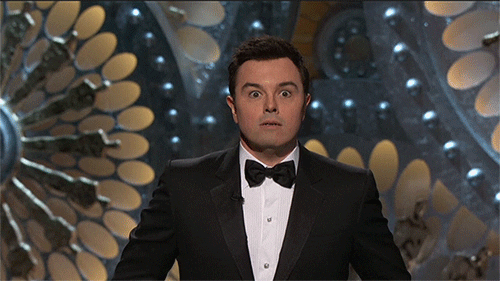 Carly finds herself stuck in a ghostly mystery because she can see the ghost of the victim. She sets out not only to help solve the mystery to help her boyfriend but to help the ghost as well. I know what you are probably thinking by now into this review, this book sounds cheesy as heck. I know it does but that is because it is cheesy. There is a woman: that can see ghosts, is an amateur sleuth, and can make healing potions. I like it because it somehow works. There is also a town full people that crack me up like her mama and her aunts. There is a she devil dog that is only 5lbs but everyone in the town seems to be deathly afraid of. I could see the identity of the murderer coming a mile away but it was the journey getting there I enjoyed so much.
I like listening to this book series when I need something light. They are highly enjoyable and crack me up. I think the narrator does a good job capturing the southern accents. I love the town of Hitching Post Alabama and its colorful residents. It makes feel the same way I feel about Gilmore Girls' Starshollow. It is that sense of the familiar like this is a town I would love to live in. If you are like me, and like a nice light mystery that is fun and full of some light romance then listen to this book. I can guarantee it will put a smile on your face.