I received this book for free from Netgalley in exchange for an honest review. This does not affect my opinion of the book or the content of my review.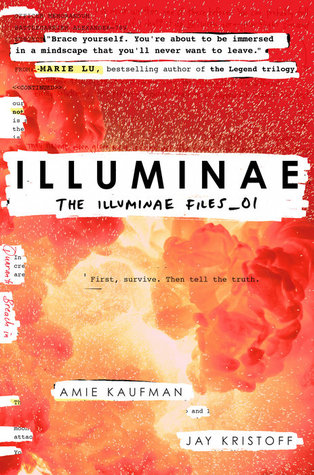 Illuminae by Amie Kaufman, Jay Kristoff
Series: The Illuminae File #1
Published by Knopf on October 20, 2015
Genres: Science Fiction, Young Adult
Pages: 608
Source: Netgalley
Goodreads


Amazon •
This morning, Kady thought breaking up with Ezra was the hardest thing she'd have to do.



This afternoon, her planet was invaded.

The year is 2575, and two rival megacorporations are at war over a planet that's little more than an ice-covered speck at the edge of the universe. Too bad nobody thought to warn the people living on it. With enemy fire raining down on them, Kady and Ezra—who are barely even talking to each other—are forced to fight their way onto an evacuating fleet, with an enemy warship in hot pursuit.

But their problems are just getting started. A deadly plague has broken out and is mutating, with terrifying results; the fleet's AI, which should be protecting them, may actually be their enemy; and nobody in charge will say what's really going on. As Kady hacks into a tangled web of data to find the truth, it's clear only one person can help her bring it all to light: the ex-boyfriend she swore she'd never speak to again.

Told through a fascinating dossier of hacked documents—including emails, schematics, military files, IMs, medical reports, interviews, and more—Illuminae is the first book in a heart-stopping, high-octane trilogy about lives interrupted, the price of truth, and the courage of everyday heroes.
I am just going to keep this review short and sweet because I loved this book so much it will just end up being one jumbled mess of fangirl emotions.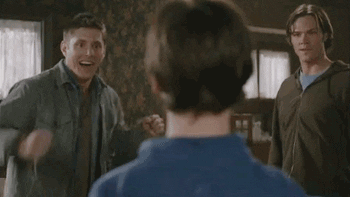 When I got approved to read Illuminae I was so excited. I had to read it right it away. I had seen on the all the five star ratings and the big push for the book at San Diego Comic Con. I wanted to see for myself what all the hype was about. Was this book about a girl and a boy that break up the day before and are now forced to work together to survive the destruction of their planet, any good? I had to find out for myself. I sat down and this read in one weekend. I just could not put it down. It was a story about survival and love. I loved the non-traditional format of Illuminae. It is a story that is told the form of a dossier after the events of the story have taken place. There are transcripts, blueprints, and even computer made images.
Even with the different types of media the story was told through, it was very easy to follow. I am came to love Kady very much. I loved her strength most of all. She was not only a badass in the physical sense of the word but she was also had inner-strength. If you watch The Walking Dead, I can picture Kady using Enid's motto, "JSS (Just survive somehow)." I loved that Kady had strength to take care of the hard things even when Ezra couldn't. It was actually the crazy AI that stole the show. I actually came to care for a piece of machinery. That is some story telling if after everything that happens I still actually care for the AI that is little bit insane but smart as hell.
I can't express how much I loved this book. It was funny, scary, and it had plot twist I never saw coming. I read this book as digital download so I know I will be in the book store buying a hard cover because this is definitely a book I want to display on my shelves. I can't wait to read the next book in the series.