I received this book for free from Netgalley in exchange for an honest review. This does not affect my opinion of the book or the content of my review.
The Irresistible Rogue by Valerie Bowman
Series: Playful Brides #4
Published by St. Martin's Griffin on November 3, 2015
Genres: Regency, Romance
Pages: 352
Source: Netgalley
Goodreads


Amazon •
Lady Daphne Swift comes from a family with two brothers who have proudly served the Crown. She may be a female, but she's willing to do whatever it takes to prove that she's as useful to the war effort as her brothers. She even went so far as to secretly marry a spy. The fact that she just happened to have been pining for Captain Rafe Cavendish for years didn't hurt matters. But after their first mission, when she realized their marriage had been strictly business, Daphne immediately wanted an annulment. The fiery Daphne has always been a multi-tasker and now she's hell bent on two things: finding the men who killed her brother and securing her engagement to another man to forget about Rafe forever.



As a spy for the War Office, Captain Rafferty Cavendish has been on dozens of missions. But one mission haunts him, the mission that resulted in the death of Daphne Swift's eldest brother, Donald. Rafe agreed to work with Daphne once and put her life in danger. Now he must find the men who killed Donald, avenge the family, and convince Daphne to give him one more chance. But Daphne's enlisted her other older brother, Julian, to help her get a quick and quiet annulment so that she can marry a fop who only wants her for her title and money. Can Rafe convince Daphne to give him one more chance, on the mission and with her heart?
I have been told over again throughout my life that I have an old soul. Growing up I was not the preteen that was too cool for school. I was the girl that rented all the classic black and white movies from the video store. One of my favorite classics was The Philadelphia Story. It was a movie about a man trying to win back the love of his ex-wife. The thing I loved most about this movie was the witty repartee between the main characters. I loved the fast talking wit that would have me laughing hysterically. When I saw the premise for The Irresistible Rogue was The Philadelphia Story meets Regency romance, well I was sold.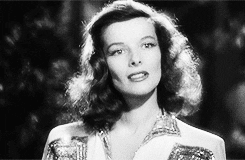 I think the Irresistible Rogue did The Philadelphia Story proud. I liked the story of Daphne and Rafe. It was full of the biting wit and the chemistry that made The Philadelphia Story so entertaining. The story opens on a party in which Daphne hopes her new beau will be proposing soon. Lord Fitzwell is one of those men that is good on paper. He is semi decent, is titled and best of all he is available. Only problem is, that Daphne is unavailable. Her husband Captain Rafe Cavendish has returned and he will not grant an annulment until Daphne helps him with secret mission.
I liked the chemistry that flowed between Daphne and Rafe. I am sucker for a good swoony romance and The Irresistible Rogue did not disappoint me. It was full of action, women in breaches, and eventful ways to pass the time on a sea voyage. I do have to say that this book is part of The Playful Brides series. Each book is a standalone story for that couple. While the other characters make appearances in this book it is not necessary to read them. Go ahead and pick up this book. If you are like me and root for love no matter what then story is for you.