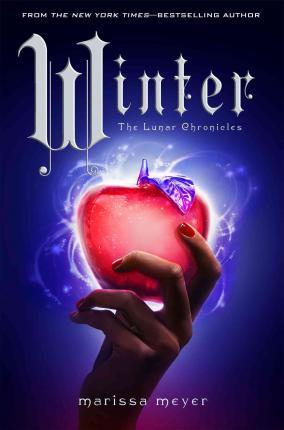 Winter by Marissa Meyer
Series: The Lunar Chronicles #4
Published by Feiwel & Friends on November 10, 2015
Genres: Fairy Tales & Folklore, Science Fiction, Young Adult
Pages: 827
Source: Audible, Purchase
Goodreads


Amazon •
Princess Winter is admired by the Lunar people for her grace and kindness, and despite the scars that mar her face, her beauty is said to be even more breathtaking than that of her stepmother, Queen Levana.

Winter despises her stepmother, and knows Levana won't approve of her feelings for her childhood friend--the handsome palace guard, Jacin. But Winter isn't as weak as Levana believes her to be and she's been undermining her stepmother's wishes for years. Together with the cyborg mechanic, Cinder, and her allies, Winter might even have the power to launch a revolution and win a war that's been raging for far too long.

Can Cinder, Scarlet, Cress, and Winter defeat Levana and find their happily ever afters? Fans will not want to miss this thrilling conclusion to Marissa Meyer's national bestselling Lunar Chronicles series.
I think this review is going to be short and sweet. I am going to try to keep spoilers out of it. I have a feeling this review is going to into the ramblings of a fangirl. I loved Winter!!! There I said it. I don't know if the majority will agree with me but I loved Winter. It was a long epic journey that ended just the way I wanted it to.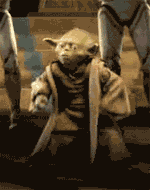 I love fairytales and sci-fi/fantasy.   What is there not love about a series that is like Once Upon a Time meets Stars Wars?  When I first listened the first book in the Lunar Chronicles, Cinder, I was hooked.  From then on I fell even more in like with the series until Winter when I fell in love. I love that the major theme of the all the fairytales stays true in Winter but with a twist. A cyborg Cinderella, a kick butt red riding hood in a red hoodie, a Rapunzel that is a tech wizard, a Snow White that is just slightly crazy. All four of these amazing women come together to prove that fairytales aren't always about the prince saving the day because sometimes you have to save each other.
Thing I really loved about this book is the realization that everyone has scars. Some are visible and some are hidden in our psyche. It is not our scars that make us ugly or unlovable it is how we choose to treat others that makes us beautiful and loved. If your heart is full of hate and anger it will never matter how beautiful you are to others. That is something we all need to remember sometimes that it is not what is on the outside that matters but that each individual is a valued member of society. We are all deserving of respect and dignity.
I listened to Winter any chance I could get. In the car, getting ready for work and at my desk. I highly enjoy the audiobook. I have been listening to these books since book one. I think that Rebecca Soler does an amazing job capturing the voices of the story. I especially love the way she voices Cinder's sassy android pal, Iko.
Winter is a long amazing epic journey but well worth the experience. I can't tell you enough how much I love this series you will just have to go read or listen to it yourself.