I received this book for free from Netgalley in exchange for an honest review. This does not affect my opinion of the book or the content of my review.
How to Seduce a Scot by Christy English
Series: Broadswords and Ballrooms #1
Published by Sourcebooks Casablanca on December 1, 2015
Genres: Historical, Regency, Romance
Pages: 352
Source: Netgalley
Goodreads


Amazon •
He's the terror of the ton...

The plan is simple:
1. Descend from the Highlands to face the aggravation of a London Season;
2. Foist his wild sister off on some gullible English lord;
3. Retreat before the ladies of the scandalized ton can get any ideas.

Determined to see his hellion of a sister wed, Highlander Alexander Waters is willing to face anything—even the English. He just didn't expect his own rough manners to cause such a riot...or for a blooming English rose to catch his eye.

Gently bred Catherine Middlebrook must find a respectable man to marry or her family will be ruined. She won't allow herself to be distracted by Highland barbarians...no matter how her body may thrill whenever Alex is near.

Catherine wasn't part of the plan, but as their battle of wills escalates, Alex comes to realize this "proper" English girl is as wild as the Highlands themselves...and nothing will stop him from having her.
I don't know why but it took me a couple of tries to get into How to Seduce a Scot. I think I had to be in the right mind set to read this book. I discovered it is the right kind of book to read while on vacation a book that would help me relax. I needed a good romance that would provide that happy feeling that only a good happily ever after can provide.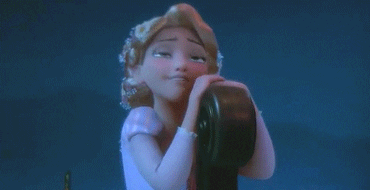 How to Seduce a Scot is definitely the kind of story I was looking to escape into while I was on a mini vacation. It is a romance novel that comes with all the trimmings. Boy meets girl, girl and boy are attracted to each, and then girl and boy spend the rest of the story coming to terms with said attraction. In How to Seduce a Scot, Catherine is a young English debutante that needs to marry for money. Alex Waters is a handsome Scot that may not have a title but he has made money in trade. As soon as Alex and Catherine meet the sparks fly. They have an instant attraction. Alex has vowed to never marry and Catherine must marry because the fate of her family hangs in the balance. Add in the mix another suiter that is more than willing to marry the lovely Catherine so therefore Alex starts to see the green eyed monster. Add in Alex's willful tomboy sister Mary and her antics and it is a recipe for a highly amusing story.
I am sucker for happily ever afters and a good romance that can sweep me off my feet. I think How to Seduce a Scot delivered. I especially found Mary's lesson in self-defense immensely funny. Especially when she teaches Catherine how to throw a knife and use a rope ladder. People may laugh at Mary but I agree with in the assessment that those skills are great life savers for young debutantes. Of course, I liked the romance between Catherine and Alex. Even if there were times I wanted to shake Catherine and tell her to get with the program. How to Seduce a Scot is exactly what it promises, a predictable romance full of fun antics and swoon worthy moments. Therefore, I am giving it four stars because it just the escape I was looking for.