by Ginger Scott
Series: Harper Boys #1
Published by Independent by Author on February 24, 2015
Genres: Contemporary, Young Adult
Pages: 336
Source: Purchase
Goodreads


Amazon •
Kensington Worth had a vision for her senior year. It involved her best friends, her posh private school in downtown Chicago and time alone with her piano until her audition was perfected, a guaranteed ticket into the best music programs in the world.



Instead, a nightmare took over.

It didn't happen all at once, but her life unraveled quickly—a tiny thread that evil somehow kept pulling until everything precious was taken from her. She was suddenly living miles away from her old life, trapped in an existence she didn't choose—one determined to destroy her from the inside, leaving only hate and anger behind. It didn't help that her neighbor, the one whose eyes held danger, was enjoying every second of her fall.

Owen Harper was trouble, his heart wild and his past the kind that's spoken about in whispers. And somehow, his path was always intertwined with Kensington's, every interaction crushing her, ruining her hope for any future better than her now. Sometimes, though, what everyone warns is trouble, is exactly what the heart needs. Owen Harper was consumed with darkness, and it held onto his soul for years. When Kensington looked at him, she saw a boy who'd gotten good at taking others down when they threatened his carefully balanced life. But the more she looked, the more she saw other things too—good things…things to admire.

Things…to love. Things that made her want to be reckless.

And those things…they were the scariest of all.
I have to admit that Wild Reckless was on my radar after I saw it as a nominee on Goodreads Choice Awards. Then I read the synopsis and I thought this was a book right up my alley. I am sure if you have read my reviews then you know by now that I am sucker for all things romance. Wild Reckless is about a new girl falling for the town bad boy. I don't know it was a good story but I just felt it was pretty generic.
After I spent time going over my thoughts I realized that maybe a part of is just too old to truly find Wild Reckless a truly swoon worthy read. Maybe I picked it expecting it to be more fluff than it actually was. I honestly think the angst and the back forth between the love interests give Wild Reckless more of a New Adult feel. There was just so much broken angst. Whenever Owen would get scared he would take off but Kensington would just keep coming back for more. Why? She saw something in and he got to her like no other boy ever had in her life. Again, back to the "I think I am too old for that kind of stuff". I did the chase the guy thing when I was Kensington's age but I don't think nowadays that I would put the run around that he puts her through. He takes off in his in pickup so much and she is just expected wait around patiently while he gets his act together.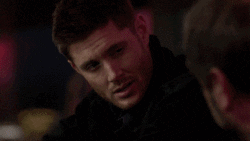 You may be thinking, did you like any of this book? Yes, because I guess that I too would have been hard pressed to give up on Owen completely because he is so broken. If this had been my story I probably would have been keeping my options open while becoming Owen's friend first. I do like that this story is in the end a story about the power of love. It is not a story about two people falling and poof all their problems disappear. Clearly Owen and Kensington still had issues to work out before they could live happily ever after. It is story about how the power of love can provide the strength and courage it takes to face one's problems and heal. When a love is right, it should lift a person not pull them down.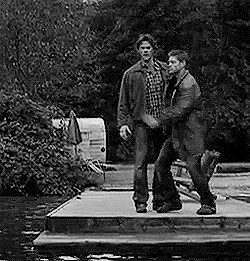 I think in the end that is the kind of Owen and Kensington find with each other. That is why I find myself giving Wild Reckless 3.5 stars because I like the love story but had issues with how Owen treated Kensington in throughout the book.