I received this book for free from Netgalley in exchange for an honest review. This does not affect my opinion of the book or the content of my review.
This review contains spoilers. Read at your own risk.
Thicker Than Water by Brigid Kemmerer
Published by Kensington Books on December 29, 2015
Genres: Contemporary, Young Adult
Pages: 322
Source: Netgalley
Goodreads


Amazon •
Thomas Bellweather hasn't been in town long. Just long enough for his newlywed mother to be murdered, and for his new stepdad's cop colleagues to decide Thomas is the primary suspect.

Not that there's any evidence. But before Thomas got to Garretts Mill there had just been one other murder in twenty years.

The only person who believes him is Charlotte Rooker, little sister to three cops and, with her soft hands and sweet curves, straight-up dangerous to Thomas. Her best friend was the other murder vic. And she'd like a couple answers.

Answers that could get them both killed, and reveal a truth Thomas would die to keep hidden…
After I have had more time to think about how I feel after reading this book, I find myself giving it more of a 3 star rating than a 4 star. I felt that the story started out strong. It is about a guy named Thomas who can't remember a thing about his mother's murder. He meets up with Charlotte the only person in town to give him the time of day and they begin looking into the death of his murder. I like the idea of a who done it murder mystery with some sexy romance thrown in. I was really digging this book and could not put it down. Then the book takes a turn for the weird. I know some people will probably like this aspect but for me it was like what the what.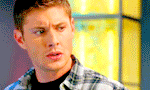 From this point on there are spoilers.
Like I have said, the aspect of murder mystery was appealing to me. All Thomas can remember of that night is waking up to find his mother strangled. He has no idea how it happened. There is no sign of a forced entry. His mother's new husband was at work so he has an alibi. Someone came into the house night and killed Thomas' mother. Thomas is new to town and of course the number one suspect. He is pariah in town. Charlotte befriends him and sees something good in Thomas. They have an instant attraction. I liked that it was instalust and not instalove. It is the explosive chemistry that Charlotte and Thomas have that had me hooked. Not to mention I had to know who killed Thomas' mom. For the first ¾ of the story I was riveted. I was reading this book on my lunch and on my breaks at work. I really could not put the book down. Then it all goes downhill for me.
Thomas and Charlotte discover that he has an older brother that he never knew anything about. This older brother comes out of the wood work to take Thomas in. Then bam out of left field, he explains that the men in Thomas' family have this power of persuasion. They can persuade anyone to do anything within reason. At this point in the story I was come on really this is where the story is going. Everything I was loving about the story a nice clean mystery and a sexy love affair was getting muddied up by this twist. I kind of the thought the twist of some mystical abilities was unnecessary. I loved the story up until this point but then the plot twist just made it kind of ridiculous. After the twist it was hard to tell who had been persuaded and who was really doing what they wanted, who had feelings for whom and who really did kill the mom. I still find it hard that Thomas could have been persuaded to do what he did to the people he loved. It all seemed so forced for some unnecessary plot twist.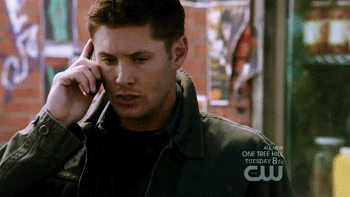 For me, I felt that the brother/persuasion plot line was unneeded and quite frankly kind of messes up the story. I was expecting something else from this book. In the end, I really liked the beginning and I liked the relationship between Thomas and Charlotte. I felt that the connection it was quite explosive and through it all I was routing for them. It was the beginning that saved me from really disliking Thicker Than Water. Even after everything, I am hoping for a sequel because I feel like there is more to this story. Especially, if the author is going pull out unknown family members and secret abilities. There has to be more than what was explained.