I received this book for free from Edelweiss in exchange for an honest review. This does not affect my opinion of the book or the content of my review.
The Rogue Not Taken by Sarah Maclean
Series: Scandal & Scoundrel #1
Published by Avon, HarperCollins on December 29, 2015
Genres: Historical, Romance
Pages: 384
Source: Edelweiss
Goodreads


Amazon •
LADY SOPHIE'S SOCIETY SPLASH



The youngest of the infamous Talbot sisters scandalized society at the Liverpool Summer Soiree, striking her sister's notoriously philandering husband and landing him backside-first in a goldfish pond. And we thought Sophie was the quiet one…

When she finds herself the target of very public aristocratic scorn, Sophie Talbot does what she must to escape the city and its judgment—she flees on the back of a carriage, vowing never to return to London…or to society. But the carriage isn't saving her from ruin. It's filled with it.

ROYAL ROGUE'S REIGN OF RAVISHMENT!

The Marquess of Eversley was espied descending a rose trellis—escaping an irate Earl and his once-future countess. No lady is safe from Eversley's Engagement Ending Escapades!

Kingscote, the Marquess of Eversley, has never met a woman he couldn't charm, a quality that results in a reputation far worse than the truth, a furious summons home, and a long, boring trip to the Scottish border. When King discovers stowaway Sophie, however, the trip becomes anything but boring.

WAR? OR MORE?

He thinks she's trying to trick him into marriage. She wouldn't have him if he were the last man on earth. But carriages bring close quarters, dark secrets, and unbearable temptation, and suddenly opposites are altogether too attractive…
I like this book a lot but I have come to expect nothing less from a Sarah Maclean book. The Rogue Not Taken had everything I look for in a historical romance: hot chemistry, witty dialogue, and of course a romance that can make me smile with joy.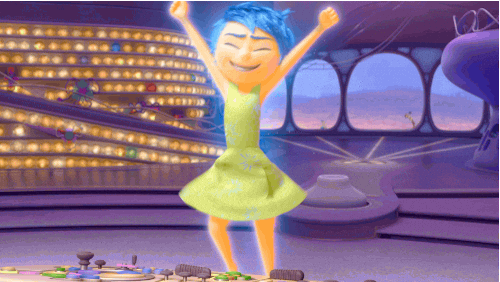 The Rogue Not Taken is about a young woman named Sophie. Her and her sisters are known as the Soiled S or the Dangerous Daughters because their names are always in the scandal sheets. Their father bought their way into the aristocracy. The best thing I can compare them to, is think of them as the Kardashian sisters. Because the ton loves to hate them. Sophie is not happy being in the lime light. She is the sister known as the plain one. The unfun sister. The plump sister. All Sophie dreams of is running away and opening her own bookshop. I must admit I connected with Sophie. I too think of myself as plain and boring. I love books and when I was younger had a dream of opening of my own bookstore.
I liked this story because Sophie hops onto the carriage of the Marquis of Eversley in a fit of impulsiveness and finds herself on the adventure of a lifetime. I fell into some serious like with Sophie and King. When Sophie is with King there is nothing plain or boring about her. He brings out the passionate and headstrong woman. I like a heroine that can tell a handsome man off. I found myself quite a bit at the barbs exchanged in this story. The Rogue Not Taken was quite entertaining. I found myself letting go of a happy little sigh by the end of the book. As always, I look forward to reading more books by Sarah Maclean.