I received this book for free from Audible, Netgalley, Purchase in exchange for an honest review. This does not affect my opinion of the book or the content of my review.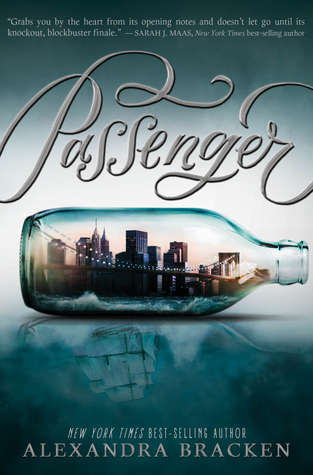 Passenger by Alexandra Bracken
Series: Passenger #1
Published by Disney-Hyperion on January 5, 2016
Genres: Fantasy, Young Adult
Pages: 496
Source: Audible, Netgalley, Purchase
Goodreads


Amazon •
passage, n.
i. A brief section of music composed of a series of notes and flourishes.
ii. A journey by water; a voyage.
iii. The transition from one place to another, across space and time.

In one devastating night, violin prodigy Etta Spencer loses everything she knows and loves. Thrust into an unfamiliar world by a stranger with a dangerous agenda, Etta is certain of only one thing: she has traveled not just miles but years from home. And she's inherited a legacy she knows nothing about from a family whose existence she's never heard of. Until now.

Nicholas Carter is content with his life at sea, free from the Ironwoods—a powerful family in the colonies—and the servitude he's known at their hands. But with the arrival of an unusual passenger on his ship comes the insistent pull of the past that he can't escape and the family that won't let him go so easily. Now the Ironwoods are searching for a stolen object of untold value, one they believe only Etta, Nicholas' passenger, can find. In order to protect her, he must ensure she brings it back to them— whether she wants to or not.

Together, Etta and Nicholas embark on a perilous journey across centuries and continents, piecing together clues left behind by the traveler who will do anything to keep the object out of the Ironwoods' grasp. But as they get closer to the truth of their search, and the deadly game the Ironwoods are play­ing, treacherous forces threaten to sep­arate Etta not only from Nicholas but from her path home . . . forever
I was so excited to read this book. I loved the Darkest Mind trilogy. Plus this book had time travel, pirates and cute boys. Sadly it didn't live up to my expectations. I had such a hard time getting into this book that I ended up buying the audiobook. The story was so long that I know there times I zoned out. I was just expecting more excitement and swashbuckling times but instead was more like action, drone on and on, and then maybe a little more action again. I have to give Passenger three stars because it ended up being a shrug this okay kind of book.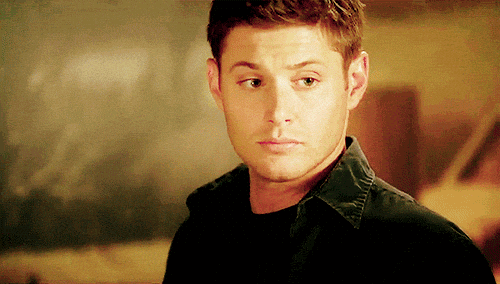 It is a unique concept, people who can travel through all of time using passages. To think someone could go back in time and see the Titanic or go forward and be there when the first person lands on Mars.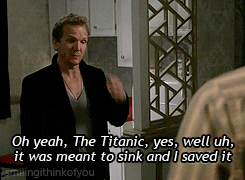 Etta is a girl that from 21st century New York. She just wants to play her music and try to get through her audition. She finds herself on an 18th century ship and the adventures begin. Etta finds out she is a traveler and has a mission to find the astrolabe a traveler artifact that all the families will do anything to get their hands on. Like I said the concept was interesting. It was just way too long. It was some action, angsty prose, some kissing, and more angsty prose. I think the thing I really liked was the romance between Nicholas and Etta. It was sexy and explosive. It was one of the few times when instalove didn't make me want be like get real. It really felt genuine. I have to say it was wondering what was going to happen next in their relationship that pushed me to finish this book.
In the end, I can truly say I didn't hate Passenger but I certainly wasn't blown away by this book either. The narrator did a decent job with all the accents and didn't detract from the story. If anything the narrator made it easier to get through this book. Mostly this book was, dare I say it, boarding on boring. I was expecting a story that would make HBO but instead it felt so overly dramatic and epic that for me the story became something more like on Lifetime Movie Network. I will probably read the next book because just like those overly dramatic Lifetime movies I probably won't be able to stay away.