I received this book for free from Edelweiss in exchange for an honest review. This does not affect my opinion of the book or the content of my review.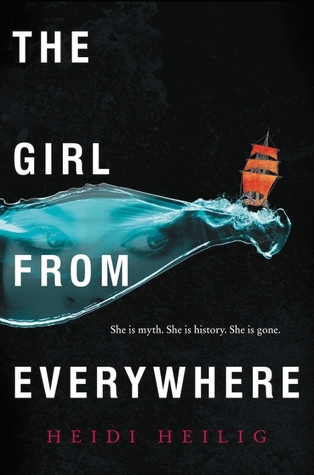 The Girl From Everywhere by Heidi Heilig
Series: The Girl From Everywhere #1
Published by Greenwillow on February 16, 2016
Genres: Fantasy, Young Adult
Pages: 464
Source: Edelweiss
Goodreads


Amazon •
Nix has spent her entire life aboard her father's ship, sailing across the centuries, across the world, across myth and imagination.

As long as her father has a map for it, he can sail to any time, any place, real or imagined: nineteenth-century China, the land from One Thousand and One Nights, a mythic version of Africa. Along the way they have found crewmates and friends, and even a disarming thief who could come to mean much more to Nix.

But the end to it all looms closer every day.

Her father is obsessed with obtaining the one map, 1868 Honolulu, that could take him back to his lost love, Nix's mother. Even though getting it—and going there—could erase Nix's very existence.

For the first time, Nix is entering unknown waters.

She could find herself, find her family, find her own fantastical ability, her own epic love.

Or she could disappear.
I think the theme of this book should be: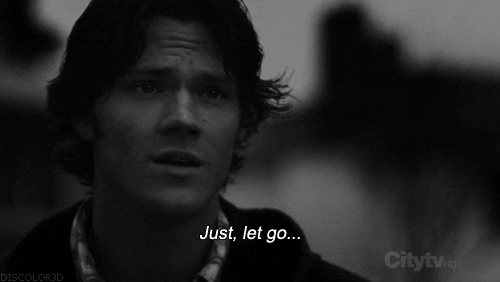 I kept thinking that over and again as Nix broods over and over again about her father.   Nix's dad is a time traveler. He can take any map from any time and place and sail there. It is about all about belief and abilities. Nix was born in Honolulu in 1868. Her mother died giving birth to her while Nix's dad was out traveling. Now, for as long as Nix can remember he is obsessed with getting back to the time before Nix's mom met her dad because he sure he can change things. Nix is unsure what changing will do. Will she cease to exist?
While Nix's dad, the captain, obsess yet again about changing the past; Nix is sure that love is nothing but an addiction. It brings me back to me theme of this book. Everyone willing to do anything for love but should they?  Or, should they just let go of the past and focus on what they have now.  I actually ended up liking this book and what I took away from it. I took way from the book that sometimes we have to put the past behind us and focus on the present. For the most part, I liked The Girl From Everywhere. I liked the sentimental ending. I liked the action packed build up it took to get the end. I just wished it didn't forever to get there. I felt like this book dragged on and on.
In the end, I really didn't hate The Girl From Everywhere. It was a decent book that left me with the warm and fuzzies by the ending. If you are like me and like history or are fascinated with time travel then this is the book for you. Just know that there is a lot of buildup but it is worth it in the end.