I received this book for free from Netgalley in exchange for an honest review. This does not affect my opinion of the book or the content of my review.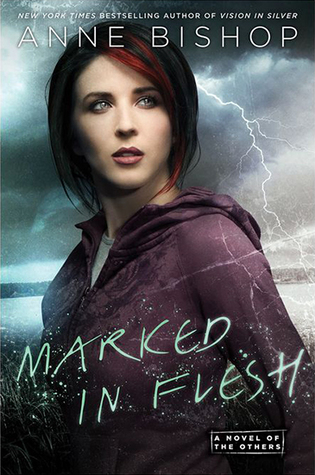 Marked in Flesh by Anne Bishop
Series: The Others #4
Published by Roc on March 8, 2016
Genres: Fantasy, Paranormal
Pages: 416
Source: Netgalley
Goodreads


Amazon •
For centuries, the Others and humans have lived side by side in uneasy peace. But when humankind oversteps its bounds, the Others will have to decide how much humanity they're willing to tolerate—both within themselves and within their community...

Since the Others allied themselves with the cassandra sangue, the fragile yet powerful human blood prophets who were being exploited by their own kind, the delicate dynamic between humans and Others changed. Some, like Simon Wolfgard, wolf shifter and leader of the Lakeside Courtyard, and blood prophet Meg Corbyn, see the new, closer companionship as beneficial—both personally and practically.

But not everyone is convinced. A group of radical humans is seeking to usurp land through a series of violent attacks on the Others. What they don't realize is that there are older and more dangerous forces than shifters and vampires protecting the land that belongs to the Others—and those forces are willing to do whatever is necessary to protect what is theirs…
The more books I read in The Others series the more I fall into even more like with this series. Marked in Flesh, the latest installment, had it all: touching moments, on the edge of seat thrills, moments of laughter, and even the seeds to a future romance.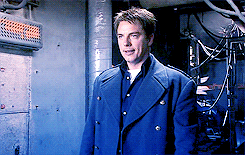 Marked in Flesh was all about "how much human should they keep." Not just human survivors but human customs and human goods as well. I think the real question in this story is, who are the real monsters? It is easy for humans to be scared of things that go bump in the night like the terra indigene elders. It easy for the other side to be scared of a species that breaks promises and makes war. Finally both sides are starting to learn in order to survive extinction you have work together. It becomes a question of how much either side is willing to take from each other in order to live in a peaceful coexistence.
Plus, I am Simon and Meg shipper. There I said it. I think my investment in this ship is another reason why this series is a must read. There is something to be said for slow burn romance. Sometimes I think root harder for a couple when I have watched it grow from something as small as thought seeds into something that can stand the test of time.
I thought the beginning of this book was slow and kind of a jumbled mess with so many different angles going on but little by little it all starts coming together. It is worth the wait to stick with the story. There was a part toward the end that had me on the edge of my seat one minute and laughing the next. Ms. Anne Bishop reminds me again why I like this series because even the middle of a terrible and dangerous situation there is still a chance to learn. I felt like it was that spark of hope I needed to know that all the characters I care about might end up being okay and thriving by the end of this entire series.  I look forward to reading the next The Others book because I can't wait to see how Thasia and all people who live there will do after the end of this installment.