Freaky Days by Amanda M. Lee
Series: A Mystic Caravan Mystery Book 1
Published by WichesterShaw Publications on January 5, 2015
Genres: Paranormal, Thriller
Pages: 296
Source: Audible, Purchase
Goodreads


Amazon •
The show must go on … even when monsters are afoot.

Poet Parker is Romani by birth and a fortune teller by choice. As a member of Mystic Caravan Circus, she's spent the past ten years using her psychic talents to tell people what their future holds by day and hunting paranormal monsters by night.

You see, Mystic Caravan is more than just a circus – it's also a force of good in a world that needs help fighting evil.

Poet is set in her ways – and happy with her life – until Kade Denton shows up and upends the entire operation. He's loud and proud – and Poet doesn't like anyone telling her what to do.

As the new head of security, Kade thinks his only job is going to be tackling drunken revelers when they get out of hand. He's in for a rude – and bloody – awakening.

When monsters strike and the truth comes out, Kade finds he has to learn on the job with Poet as his somewhat reluctant instructor.

Sparks are flying – both real and figurative – and when a truly terrible beast targets the circus for extermination it's all magical hands on deck for the final showdown.

Some things are born evil, but the people in Mystic Caravan were born to fight it.

Prepare to be amazed.
I admit I picked this book up on a whim. It was on sale on Audible and I have been trying to give more indie publications a shot, so I thought what the heck. The cover was definitely a bit freaky and I wasn't sure what to expect so back, to my what the heck attitude. I began listening to Freaky Days. Imagine my surprise when I actually really liked this book.   I even quote parts of it to my friends and coworkers now.
Freaky Days is a murder mystery set in a traveling circus. But, Mystic Caravan isn't just any circus. Mystic Caravan is circus made up supernatural beings who perform by day and hunt evil by night. When animals in a near by forest start showing up dead and one of their own shows up dead.   It is up to Poet, a mind reading gypsy fortune teller, to try to stop it before the evil doer can strike again.
I really liked Freaky Days because it is nice to find a good entertaining adult fiction story that I can listen to out loud in my office at work. Freaky Days was funny and suspenseful. That is what I like most in a good murder mystery. I especially like Poet's werewolf best friend, Luke, and his wise cracks. He is the king of sexual innuendos. It is his remark to Poet when he is teasing her about her crush on the new guy that I quote to everyone. "You want to bag the bishop, roll in the hay and put the basilisk into the Chamber of Secrets." Gotta love a guy who makes Harry Potter sound dirty.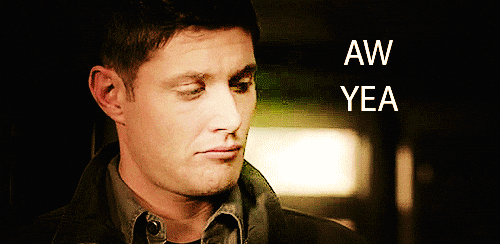 I liked Poet too. She was sarcastic, full of spunk and can take on bad guys. Poet's fortune telling sessions were highly entertaining. Between some of those and her friend Luke it was a wonder nobody in the office thought I was crazy because I couldn't help but laugh out loud. I thought the audiobook narrator did a good job. She didn't detract from the story but that is all I really look for in a narrator. She did a decent job with the voices and she wasn't a monotone reader.
The thing I liked most about Freaky Days was I never saw the murderer coming. Freaky Days such good fun that I lost myself in the banter that I forget to look for the clues. That to me is the sign of a really good murder mystery. I can't wait to read the next book to find out what trouble Poet and her friends get into next.