I received this book for free from Netgalley in exchange for an honest review. This does not affect my opinion of the book or the content of my review.
Nightstruck by Jenna Black
Series: Nightstruck #1
Published by Tor Teen on April 5, 2016
Genres: Horror, Thriller, Young Adult
Pages: 304
Source: Netgalley
Goodreads


Amazon •
The start of a paranormal horror series from Glimmerglass author Jenna Black.



The night is the enemy, and the city of Philadelphia is its deadliest weapon.

Becket is an ordinary teenage girl, wrestling with the upheaval of her parents' divorce. Her biggest problems to date have been choosing which colleges to apply to, living up to her parents' ambitious expectations of her, and fighting her secret crush on her best friend's boyfriend. That all changes the night she tries to save an innocent life and everything goes horribly wrong.

Becket has been tricked into opening a door between worlds. As dark magic trickles into Philadelphia, strange creatures roam the streets and inanimate objects come to life, all of them bloodthirsty and terrifying. The city returns to normal when the sun rises each morning. The moment the sun sets, most citizens shut themselves in their houses and stay there no matter what they hear.

The magic is openly hostile to most mortals, but there are some it seems to covet, trying to lure them out into the night. While Becket struggles to protect her friends and family from predatory creatures of the night, she is constantly tempted to shrug off her responsibilities and join them.
Nightstruck starts out really really creepy and that insidious feeling never lets go the whole way through. Imagine a place where inanimate objects can come alive and murder people on the streets. Imagine a dark magic that can infect people to the point they are killing each other on the streets. I really liked this book because parts of it made the hair on my arm stand up.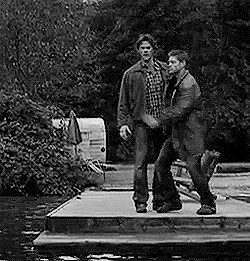 This review will be very short and sweet because I don't want to give too much away. I think the best part of experience reading Nightstruck was that didn't know too much about the going in except the basics. Nightstruck was exciting terrifying read that even by the end I still didn't know what was going on. I like a good horror story that doesn't explain everything away. The fear is in the unknown. I was definitely creeped out because I still know to nothing about where the dark magic comes from or how to fight it.
I don't want to say too much else about this book. Again, I think readers should go into this with a certain as aspect of the unknown. I will say, read Nightstruck because it was creepy thrill ride and I have the goosebumps to prove it. After the ending I will definitely be picking up the next book!