I received this book for free from Audible, Edelweiss in exchange for an honest review. This does not affect my opinion of the book or the content of my review.
This review contains spoilers. Read at your own risk.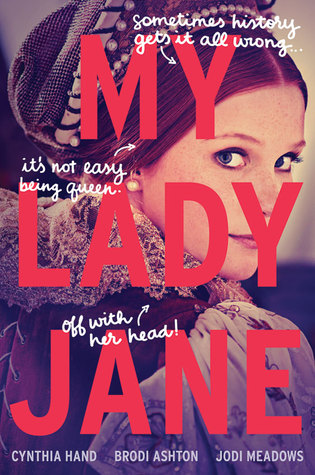 My Lady Jane by and Jodi Meadows, Brodi Ashton, Cynthia Hand
Published by HarperTeen on June 7, 2016
Genres: Fantasy, Young Adult
Pages: 512
Source: Audible, Edelweiss
Goodreads


Amazon •
The comical, fantastical, romantical, (not) entirely true story of Lady Jane Grey. In My Lady Jane, coauthors Cynthia Hand, Brodi Ashton, and Jodi Meadows have created a one-of-a-kind fantasy in the tradition of The Princess Bride, featuring a reluctant king, an even more reluctant queen, a noble steed, and only a passing resemblance to actual history—because sometimes history needs a little help.

At sixteen, Lady Jane Grey is about to be married off to a stranger and caught up in a conspiracy to rob her cousin, King Edward, of his throne. But those trifling problems aren't for Jane to worry about. Jane gets to be Queen of England.


I don't know why this book took me so long to read.  I think it was because I was going through a bit of slump last month.   When I saw My Lady Jane was out on audiobook I decided to use my audible credit and give it a go.  I can honestly the audiobook did not disappoint.  I ended absolutely loving this book.  I listened to My Lady Jane in the car and in my office at work.  I know there were times people were staring at me because I could not stop laughing.  This book was so funny there were tears in my eyes at times.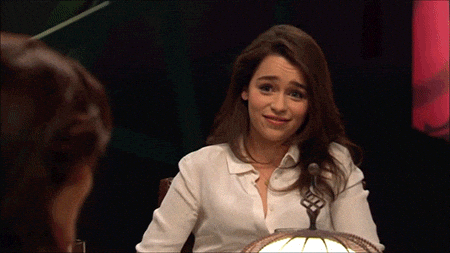 My Lady Jane is book about historical figures in actual English history but that is where any historical accuracy ends.  My Lady Jane takes history and dumps it out it the window.  My Lady Jane is about a teen girl named Jane.   Jane is basically guilt tripped into marring a complete stranger by the King of England (her cousin and dear friend).  What Jane doesn't know is that her husband is an Edian, a shapeshifter.  Her new husband is cursed to spend his days as horse.  Meanwhile, the plot with King of England is getting thicker because King Edward has discovered someone is poisoning him.  The  shenanigans take off from there as everyone is racing around trying to save the kingdom from falling into the wrong hands.
I have to say if you like witty books with a different kind of sense of humor then read My Lady Jane immediately.  It has the kind of sense of humor I love.  It is at times dry and sarcastic.   Think Princess Bride or Monty Python's Holy Grail.   My Lady Jane was filled with: romance, shapeshifters, and ladies rescuing men in distress, humor, and above all happy endings for all.  Katherine Kellgren is a fabulous narrator.  She did not disappoint in giving life to the story.  I think she added just the right amount of over the top drama that is needed for a tale like My Lady Jane.  Please do yourself a favor and read this book.  Or, better yet get the audiobook and let the authors along with Kathrine Kellgren transport you to a world that will have swooning one moment and laughing your head of the next.