I received this book for free from Audible, Edelweiss, Purchase in exchange for an honest review. This does not affect my opinion of the book or the content of my review.
The Marked Girl by Lindsey Klingele
Series: Marked Girl #1
Published by HarperCollins on June 7, 2016
Genres: Fantasy, Young Adult
Pages: 400
Source: Audible, Edelweiss, Purchase
Goodreads


Amazon •
When Cedric, crowned prince of Caelum, and his fellow royal friends (including his betrothed, Kat) find themselves stranded in modern-day L.A. via a magical portal and an evil traitor named Malquin, all they want to do is get home to Caelum—soon. Then they meet Liv, a filmmaker foster girl who just wants to get out of the system and on with her life. As she and Cedric bond, they'll discover that she's more connected to his world than they ever could've imagined…and that finding home is no easy task…
The first thing I said when I finished this audiobook was, "thank goodness I made it to the end". So, I first tried to pick up The Marked Girl when I received a copy from the publisher about a month ago.  Sadly, I just couldn't get into this book so I put it to the side.  Then when I saw the audiobook was on Audible, I was like perfect now I can have someone read it to me. I was hoping maybe that would make my reading experience go faster. Again sadly that wasn't the case. Amanda Dolan the narrator did a decent job at making the book come to life.  It wasn't that the narrator was bad.  It was just that it took me a while to get into the story.  I just felt like it took forever to get through.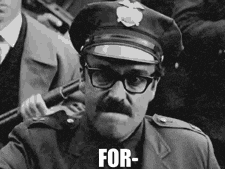 First, I want to say I didn't hate The Marked Girl but, by all means, I definitely didn't love it either.  Marked Girl is about a girl that lives in LA and wants to direct movies when she grows up.  One day Liv is out by the LA River filming a movie when three teens show up out of the blue.  A few minutes later there is an earthquake.  The three teens end up fleeing.  A couple of months go by before Liv spots one of the mysterious teens at the Natural History Museum.  She, of course, follows him.  Soon Liv finds herself tangled up in a fight with some very bad men.  Then Liv discovers that these three teen are from another dimension.  One of them is a prince in this other realm.  He has come to Earth to escape to help save his family.  The bad men after them are actually monsters called Wraths.  The Wraths want to take over both realms unless Liv and her friends can stop them.
At time, I was so confused, bored, or having periods of OMG what is going to happen next.  There was so much going on sometimes it was hard to keep up with it all.  There was world building, a romance that doomed before it ever got started, and a lot of running around like chickens with their heads cut off.  Not to mention there were bad guys and people betraying them every time they took a breath it felt like.  I can't say The Marked Girl wasn't interesting because I did keep listening to the audiobook.  Reading The Marked Girl was like when I watch some random movie on Netflix.  I am pleasantly surprised it turns out decent enough and I feel like I didn't waste my time.  But, I am in no way going to remember this movie in three to four months.
In the end, I will probably read the next The Marked Girl book in the series but I don't think it will be a priority.  I am intrigued enough that I want to find out where the series is going especially after the ending.  For me, Marked Girl was an okay, shrug, and meh kind of read.