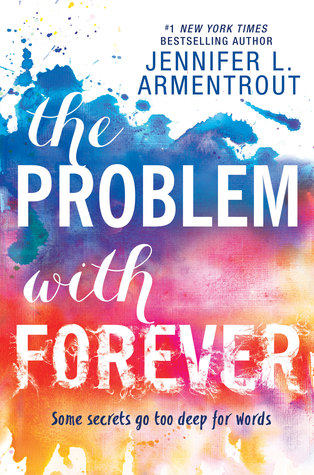 The Problem With Forever by Jennifer L. Armentrout
Published by Harlequin Teen on May 17, 2016
Genres: Contemporary, Young Adult
Pages: 480
Source: Amazon, Purchase
Goodreads


Amazon •
For some people, silence is a weapon. For Mallory "Mouse" Dodge, it's a shield. Growing up, she learned that the best way to survive was to say nothing. And even though it's been four years since her nightmare ended, she's beginning to worry that the fear that holds her back will last a lifetime.

Now, after years of homeschooling with loving adoptive parents, Mallory must face a new milestone—spending her senior year at public high school. But of all the terrifying and exhilarating scenarios she's imagined, there's one she never dreamed of—that she'd run into Rider Stark, the friend and protector she hasn't seen since childhood, on her very first day.

It doesn't take long for Mallory to realize that the connection she shared with Rider never really faded. Yet the deeper their bond grows, the more it becomes apparent that she's not the only one grappling with the lingering scars from the past. And as she watches Rider's life spiral out of control, Mallory faces a choice between staying silent and speaking out—for the people she loves, the life she wants, and the truths that need to be heard.
First off I have to say, oh man, this book was good.  A coworker of mine asked me what this book was about the other day.  I said it was a coming of age with some romance thrown in.  She said it sounded predictable.  You know what that is not bad thing.  I like that this book was predictable and I knew that no matter what happened in between the heroine was going to make it through.
The Problem With Forever is about a girl named Mallory and Mallory has had really tragic past.  She was a foster kid who got stuck in a really bad place with "monsters." Now it is four years later and Mallory is ready to put the past behind her and go to high school like normal people do.  She is ready to go parties, meet boys, make friends, and basically be a normal teenager.  Then she sees the boy from her past.  The boy who protected her from the "monsters" all those years ago.  This time the love Mallory feels for Rider is not the kind of love you have for a brother figure.  This time Mallory will have to be the one who saves them both.
The reason I liked this book so much was because I connected to Mallory.  No, my past growing up wasn't terrible but it wasn't great.  Please hang in there with me because I am about to do something I don't usually do and that is talk about myself in a review.  I think it will explain why I liked Mallory so much and I connected to her character.  Growing up I was fat and I still am fat to this day.  I was teased and bullied merciless all throughout school and I still get crap for being fat as an adult.  I also grew up with and still have to deal with a mother who is bipolar.  I had to grow up fast like Mallory does in this book.  I had to deal with some stuff that children probably shouldn't have to deal with.  You know what just like Mallory has to discover I had to discover that the past can shape us but it does not define us.  I never had anyone beat me and I had a decent childhood.  I am not complaining or comparing it to Mallory's story except to say that I know what it is like to be scared.  There were years I would lock myself away in my room.  I did this well into my adult years.  There are times I would like to say that I still don't want to hide away.  Like Rider says to Mallory, "People are assholes."   I have learned to stop worrying about if I am ever going to a perfect size 6.  As Rider tells Mallory, "You can't control the others around you."  I never let the bullying bother me on the outside but I am finally as an adult woman trying to not let it affect me on the inside.   If people aren't going to be your friend or fall in love with you because you aren't perfect then you know what that is their loss.  It took time and just like Mallory I learned it is always a work in progress.  I love the line that, "Forever is a work in progress." I know will never look in mirror and think that I am the most beautiful person ever.  Just like Mallory and Rider, I have had to face the bravest fear of all; and that is accepting myself faults and all.  Realizing that I am worthy of love.  Just like Mallory and Rider show each other, I have had my wonderful husband to show me just how loveable I really am.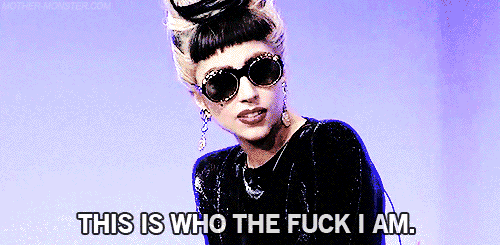 I am sorry this review became my personal sob story.  Sometimes, you read a book that just hits home and resonates with you.  I have to say The Problem With Forever hit home for me.  I fell into some deep like with Mallory and Rider.  This book made my heart soar, then it broke my heart to pieces, and then it put my heart back together again.  I liked every minute of the ride The Problem With Forever took my heart on.  I say if you have ever felt scared, alone, or even like you are worth nothing, then read this book and know you are not alone.