I received this book for free from Netgalley in exchange for an honest review. This does not affect my opinion of the book or the content of my review.
Forevermore by Kristen Callihan
Series: Darkest London #7
Published by Forever on June 28, 2016
Genres: Paranormal, Romance
Pages: 336
Source: Netgalley
Goodreads


Amazon •
Miss Layla Starling, the young, beautiful, and extremely wealthy heiress, is the talk of London. Until now, she's managed to evade the marriage noose. Despite the fact that she is unfortunately American, she's received a staggering number of offers. And turned down every one.

St. John Evernight does not want to admit the relief he feels every time he hears that she has rejected one of her suitors. Which is unfair of him. Layla deserves to be happy. But he can not offer her happiness. He will never be normal, never be anything but a freak in her world. So St. John resolves to keep his distance, until he is recruited by the Society for the Suppression of Supernaturals to guard Layla. For she is in grave danger, and he is about to learn the full extent of his powers.
They say all good things must come to an end.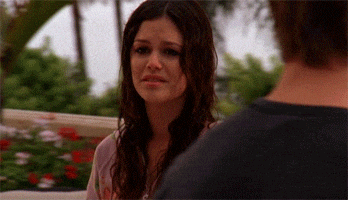 Forevermore is the last book in Darkest London series.   While I have enjoyed the side characters finding love in the last couple of books, it was great to go back to the trio of sisters and their long lost brother who started it all.  Forevermore was about Sin the brother of Miranda, Daisy and Poppy.  Sin has been made into a Judgement angel.  His first real assignment is to watch over Layla his mentor's charge.  But, Sin means more to Layla than just a bodyguard.  Sin is her long lost childhood friend.
I really liked this book because it ties up everything nicely in neat happily ever after package.  This is a romance so I didn't spoil that part of book.  But,  I won't go into the details of how or why because, you know, I don't want to spoil everything.  For me, every book in The Darkest London series is about redemption through trust and love.  They are stories about men and women who have lost everything but somehow manage to find their way back to love.  Forevermore is no exception.  Sin and Layla have demons to fight literally and figuratively.  I like how they are both able to heal their wounded hearts by loving each other.  Through the love of another learning they are also worthy of loving their own selves.  The only complaint I had about Forevermore was their so many loose end being tied up for everyone in the series that it did feel a little rushed.
In the end I really enjoyed Forevermore and I am slightly sad to it come to an end.  I can always dream for a spinoff story.  I am glad I read this series.  I am most definitely glad I read Forevermore.  This book was: sexy, steamy, sinful, sweet, and sad all rolled into one fabulous package.