I received this book for free from Edelweiss in exchange for an honest review. This does not affect my opinion of the book or the content of my review.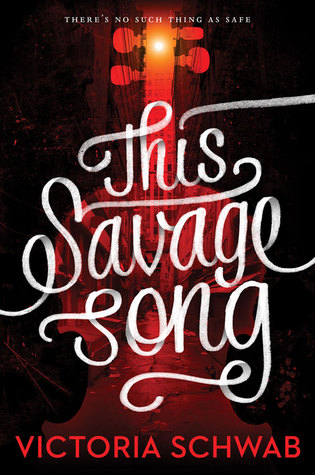 This Savage Song by Victoria Schwab
Series: Monsters of Verity #1
Published by Greenwillow on July 5, 2016
Genres: Horror, Thriller, Young Adult
Pages: 464
Source: Edelweiss
Goodreads


Amazon •
There's no such thing as safe in a city at war, a city overrun with monsters. In this dark urban fantasy from author Victoria Schwab, a young woman and a young man must choose whether to become heroes or villains—and friends or enemies—with the future of their home at stake. The first of two books.

Kate Harker and August Flynn are the heirs to a divided city—a city where the violence has begun to breed actual monsters. All Kate wants is to be as ruthless as her father, who lets the monsters roam free and makes the humans pay for his protection. All August wants is to be human, as good-hearted as his own father, to play a bigger role in protecting the innocent—but he's one of the monsters. One who can steal a soul with a simple strain of music. When the chance arises to keep an eye on Kate, who's just been kicked out of her sixth boarding school and returned home, August jumps at it. But Kate discovers August's secret, and after a failed assassination attempt the pair must flee for their lives
I like horror movies and TV shows. One of my favorite movies is Jaws. The Walking Dead and Supernatural rank high in my all-time favorite TV shows. You would think that would mean I like horror novels too. Wrong. I am very picky about the any scary book, or a book that I think might be scary, I pick up. The reason: I guess when I read and I get so invested in a story I just want to be somewhat sure there is going to be a happily ever at the end. I gave This Savage Song a chance and I got so involved in the story I couldn't walk away from it no matter how much it made want to bite nails.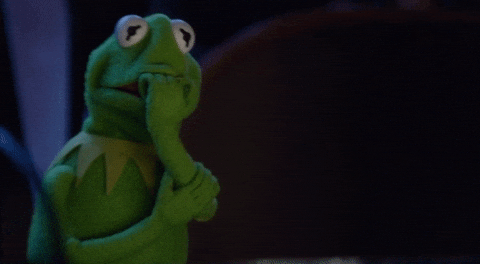 I have to say I have read Victoria Schwab's Shades of Magic series so I knew I would like the writing style going in. I know I am not the first to say this, the world building in This Savage Song is spot on. It takes in place in dystopian society where the evil acts done by people create living breathing monsters. These monsters run the streets at night in a town called Verity. The town is divided by two leaders. One who offers protection from the monsters for a price. Another, who fights the evil alongside lesser evil monsters.
I ended up liking This Savage Song because it was arm hair raising creepy. It kept me guessing until the very end. I kind of saw the ending coming but I still had hope for a different outcome. More than that, I liked this book because it asked a very important question. Just who are the monsters really? Are they the shadow creatures who live in the sewer? Are they the blood drinking creatures? Are they soul sucking creatures? Or, are they really us, people like you and me? Going back to something I learned in Scooby Doo it's not the things that go bump in the night that are scary. It's the people hiding behind the masks that are the most terrifying.
Even though This Savage Song didn't have anything I normally look for in a book which is basically a romance of any kind, it was one of those compelling reads that I just couldn't stop reading. I also like the character growth in this book. I liked the friendship between Kate and August. It started out as something based on distrust but grew into something much deeper. In the end, monster or human we all just want to accepted and feel like we belong. That is what I took away from This Savage. It is a story about acceptance and finding out what truly makes us good or evil.