I received this book for free from Audible, Edelweiss, Purchase in exchange for an honest review. This does not affect my opinion of the book or the content of my review.
The Shadow Queen by C.J. Redwine
Series: Ravenspire #1
Published by Balzer + Bray on February 16, 2016
Genres: Fantasy, Young Adult
Pages: 387
Source: Audible, Edelweiss, Purchase
Goodreads


Amazon •
Lorelai Diederich, crown princess and fugitive at large, has one mission: kill the wicked queen who took both the Ravenspire throne and the life of her father. To do that, Lorelai needs to use the one weapon she and Queen Irina have in common—magic. She'll have to be stronger, faster, and more powerful than Irina, the most dangerous sorceress Ravenspire has ever seen.

In the neighboring kingdom of Eldr, when Prince Kol's father and older brother are killed by an invading army of magic-wielding ogres, the second-born prince is suddenly given the responsibility of saving his kingdom. To do that, Kol needs magic—and the only way to get it is to make a deal with the queen of Ravenspire, promise to become her personal huntsman…and bring her Lorelai's heart.

But Lorelai is nothing like Kol expected—beautiful, fierce, and unstoppable—and despite dark magic, Lorelai is drawn in by the passionate and troubled king. Fighting to stay one step ahead of the dragon huntsman—who she likes far more than she should—Lorelai does everything in her power to ruin the wicked queen. But Irina isn't going down without a fight, and her final move may cost the princess the one thing she still has left to lose.
I tried to read this book several times and just never could get into it. I mean I really tried. I feel like I have been reading this book for forever. I felt like if I could just get into then I wouldn't have to DNF it so I put it on the back burner for a while. So, I decided to go ahead and use an audible credit and give The Shadow Queen another chance. I can say I am proud of myself for finishing The Shadow Queen this time. This audiobook felt like it took forever to get through and all I could keep thinking was: "Are we there yet."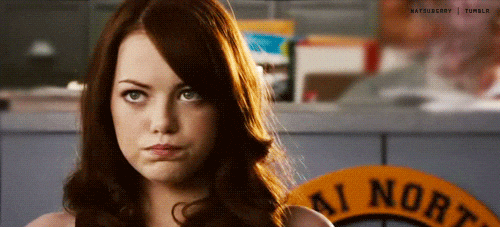 Did I like the book once I was able to get through it? Um not really. I didn't hate it with the power of a thousand suns but I certainly didn't love it. I hate giving bad reviews but this book was just flat out boring. I just never connected with the characters or the story itself. I knew going in The Shadow Queen a Snow White retelling. I have read other retellings that are fabulous so this knowledge didn't put me off. I mean what is there not to like about the "huntsman" being an enslaved dragon shapeshifter. I was like magic, dragons, and evil queens count me in. For me, The Shadow Queen fell flat. It was drug out and I felt like it took way way too long to get the big fight scene at the end. I know there is a lot of world building that has to go on but it was just tedious at some points. I felt like the romance was rushed. Maybe this was because I was listening to the book but I found the magic system a bit convoluted.
I just want to say the narrator Khristine Hvam did a decent job. I have listened to other books narrated by her and loved them so I can definitely say it's not the narrator. In the end, I sadly just did not like The Shadow Queen. I found myself spacing out or just flat not listening to parts of the story because I was like hurry and get on with it. I can sadly say The Shadow Queen is not for me.