I received this book for free from Amazon, Netgalley, Purchase in exchange for an honest review. This does not affect my opinion of the book or the content of my review.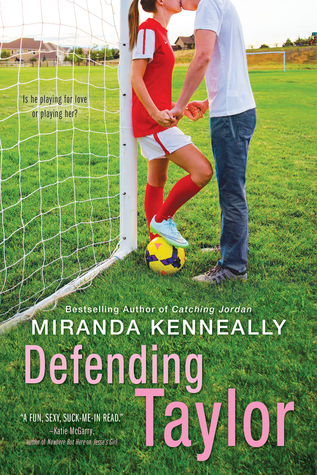 Defending Taylor by Miranda Kenneally
Series: Hundred Oaks
Published by Sourcebooks Fire on July 5, 2016
Genres: Contemporary, Young Adult
Pages: 304
Source: Amazon, Netgalley, Purchase
Goodreads


Amazon •
There are no mistakes in love.

Captain of the soccer team, president of the Debate Club, contender for valedictorian: Taylor's always pushed herself to be perfect. After all, that's what is expected of a senator's daughter. But one impulsive decision-one lie to cover for her boyfriend-and Taylor's kicked out of private school. Everything she's worked so hard for is gone, and now she's starting over at Hundred Oaks High.

Soccer has always been Taylor's escape from the pressures of school and family, but it's hard to fit in and play on a team that used to be her rival. The only person who seems to understand all that she's going through is her older brother's best friend, Ezra. Taylor's had a crush on him for as long as she can remember. But it's hard to trust after having been betrayed. Will Taylor repeat her past mistakes or can she score a fresh start?
I just have to say Defending Taylor didn't disappoint. I read this book in one day. It is one of those short breezy books that grab you and don't let go until the end.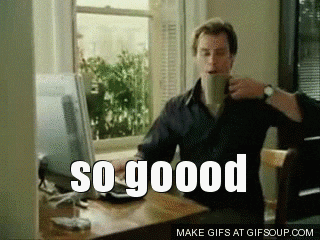 I once heard someone I think it was another adult, say they didn't like read because the parents are never around or they look stupid. I didn't know what to say to that because it is true the parents are hardly ever around in YA. You know what I say now: so what. Even in Gilmore Girls Rory had to go off on her own to discover herself. That is what YA is about self-discovery. No one does it better than Miranda Kenneally. Her books are filled with so much heart. Yes the parents make mistakes and look stupid but so do the teens. In the end, we are all human.

I liked Defending Taylor because it is a story not just about a teen girl learning to find herself and move on from a mistake. It is also a story about finding real love. It is about finding love from a handsome boy who will defend you even to your own parents. It is about finding love and acceptance from new friends as well as old friends.  Most of all this story is about finding love and forgiveness from family, as well. Because, from the time we are born we just want to want to make our family proud of us. Sometimes people make mistakes but it how we learn and move on from those mistakes that matter the most. That is what I liked most about Defending Taylor because it was story about love and forgiveness. Tee and her family come out stronger for all the lessons they learn in this book.  I like the message I took away from this book. To live your life with integrity, honesty, but most of all to live your life for you.