I received this book for free from Edelweiss in exchange for an honest review. This does not affect my opinion of the book or the content of my review.
P.S. I Like You by Kasie West
Published by Scholastic Press on July 26, 2016
Genres: Contemporary, Young Adult
Pages: 304
Source: Edelweiss
Goodreads


Amazon •
What if the person you were falling for was a total mystery?

While Lily is spacing out in Chemistry one day, she picks up her pencil and scribbles a line from one of her favorite songs on the desk. The next day, someone else has written back to her on the desk! Soon enough Lily and the mystery student are exchanging notes, and lyrics, and even sharing secrets. When Lily finds out that her anonymous pen pal is a guy, she's flustered -- and kind of feels like she's falling for him. She and her best friend set out to unravel the identity of the letter writer -- but when the truth is revealed, the guy is the LAST person Lily could have ever imagined it to be. Now that Lily knows the truth, can she untangle her feelings and gather the courage to listen to her heart?

From beloved author Kasie West (The Distance Between Us) comes an utterly charming story about mixed messages, missed connections, and the magic of good old-fashioned secret admirer notes.
I don't how Kasie West does it but she always manages to write these cute romances that leave my heart all a flutter. P.S. I Like You is no exception.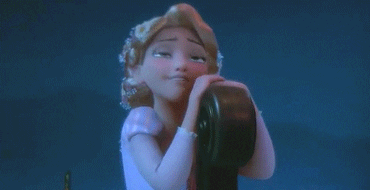 P.S. I Like You is about a girl and a boy in high school. They can't stand each other. One day in gym class Cade makes up nickname that has haunted Lily all through high school. From that day forward, Cade and Lily have been sworn enemies. In order to get through high school under the radar, Lily keeps to herself and writes songs in her notebook. It is in chemistry class one day when Lily's life takes a fortuitous turn. Her chemistry teacher wants her to actually pass the class so he makes Lily stop writing in the notebook in class. Lily hates chemistry so she starts writing on the desk.   The next day someone has written a response and from there a pen pal relationship begins. Through the encouragement of her secret pen pal, Lily begins to ponder if she is good enough to actually finish writing a song and it enter in a song writing contest. Meanwhile, Cade becomes Lily's little brother's baseball coach. He starts hanging around more. Lily starts to discover that maybe Cade isn't so bad after all. Lily's life that was full of routines takes a turn for the hectic as she to juggle: her new friend, her music, and her new and maybe not unwanted feelings.
I really liked P.S. I Like You. It was just the kind of predictable fluffy fun I was looking for. It is not a story that is going to change your life. It is a good story to escape the day away with.   It is not only romantic fun but it is also a story about taking chances. I liked the message I took away, that sometimes it is scary but one will never know if one doesn't take a chance and go for it. Lily has to decide if she is going to take a chance on her dreams as well as an unexpected romance. I know for a fact living day to day routines and never stepping out of your comfort zone can become a crutch. Sometimes, you have to step out of those comfort zones and take that leap even though it can be terrifying. I recommend P.S. Like You to anyone looking for light romance about taking chances, especially if you are a Kasie West fan like I am.